March 28
. 
Every Monday, I'm posting a painting "inspiration." Every Thursday, I'm posting how I interpreted the inspiration. I decided to do this to keep myself painting, to strengthen how I go from an idea to a painting, and to give myself permission to play and try new things. For the next several weeks, I'm taking my inspiration from the great ideas you sent me.
This week's inspiration is from my friend, Susan…NATURE, THE WOODS, TRILLIUM. Here's the girl that came out of that inspiration…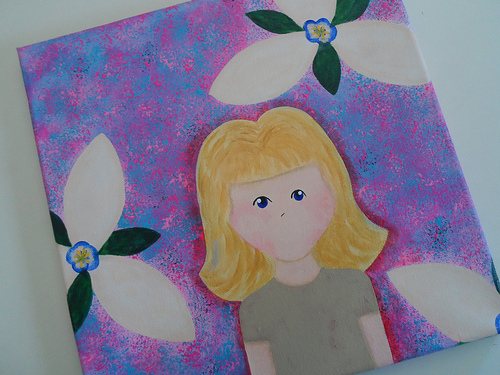 Obviously, this isn't finished. I consider this a painting in the "middle" of my painting process. It's the time when I start to change things I don't like. For instance, I didn't like her mouth, and I originally gave her a red top and then…didn't like it. When I get to this point, I really like to stop because I lose the ability to see the painting as a whole. If I take a break and come back to it, I can see things with a fresh perspective.
How to be HAPPY!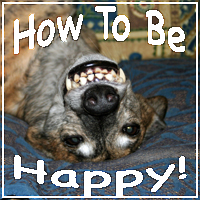 Every Thursday, Jay of The Depp Effect, posts something that makes her happy, and I'm playing along. She encourages us to look around and notice the things that make us happy. I enjoy this challenge because it makes me consider the things that make me happy, but are easily overlooked. It's a wonderful exercise in attention and gratitude. Please grab the badge and join in.
Here's something that makes me happy…PEOPLE PULLING TOGETHER.
One of the many things I love about reading blogs and social media is making new friends and hearing about what's close to their hearts. Sometimes, what's close to their heart strikes a chord in my own. Whether it's casting a vote, signing a petition, spreading the word or chipping in a little cash, it's encouraging to see what pitching in and pulling together can do.
The story of Mr. T touched my heart recently.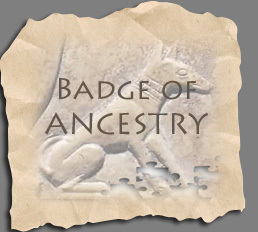 Here's something fun! Every week, over at Kirbys Dawg Blog, Leah does a post called Ancient Beginnings where she tells you about the history of different dog breeds. You can submit the breed you'd like her to research and she randomly selects from the comments. This week, we were picked…Greyhounds!