March 7
.
Every Monday, I'm posting a painting "inspiration." Every Thursday, I'm posting how I interpreted the inspiration. I decided to do this to keep myself painting, to strengthen how I go from an idea to a painting, and to give myself permission to play and try new things. For the next several weeks, I'm taking my inspiration from the great ideas you sent me.
This week's inspiration is from KB of Romping & Rolling in the Rockies…NATURE. Here's the girl that came out of that inspiration…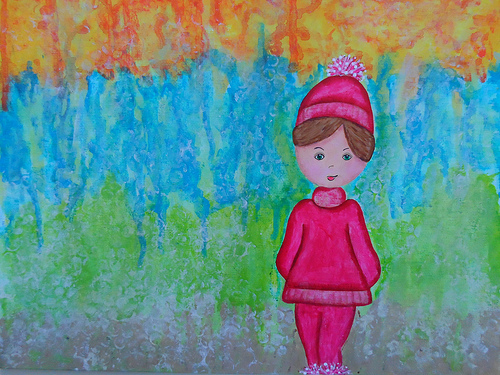 Right now, KB is spending a lot of time in the snow, and it made me think of this picture that I started last November.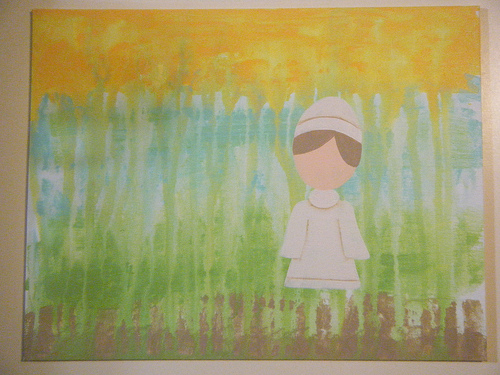 I wanted to keep it soft and snow-like, but I kept adding color and ended up with this little gal. It's still missing something, but I need to let it "sit" and come back to it.
How to be HAPPY!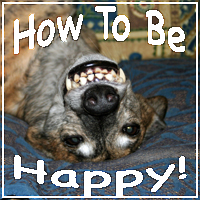 Every Thursday, Jay of The Depp Effect, posts something that makes her happy, and I'm playing along. She encourages us to look around and notice the things that make us happy. It really makes you consider the things that make life good, and often those things are small but powerful.
Here's something that makes me happy…FRESH FLOWERS.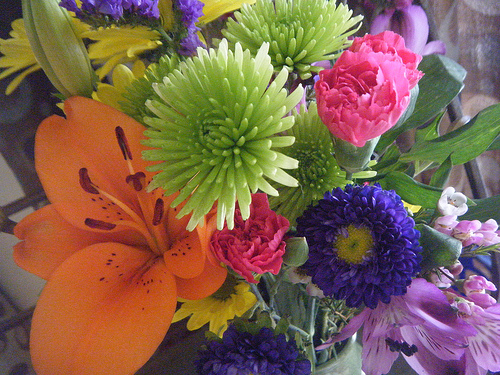 This year, I'm trying to make sure that I have at least one fresh flower in the house at all times. Not only do I love the exquisite beauty of even the simplest flower, I think their transient nature reminds me to appreciate beauty now, every day, and not just save it for special occasions.