May 9
.
Every Monday, I post a painting "inspiration." Every Thursday, I post how I interpreted the inspiration. I decided to do this to keep myself painting, to strengthen how I go from an idea to a painting, and to give myself permission to play and try new things.
I've REALLY been struggling when it comes to painting or doing anything creative. Sometimes, you just have to work your way through it; other times, you need to take a break. I need to take a break. So, for the next two weeks, I'm not going to do any painting or crafting. Now I'm probably lying a little…for instance, I have one of my cardmaking clubs tonight, but as much as I can, I'm going to take a break and see if I can clear my head. I'll pick it up again on May 27. I'll still be blogging, just no painting or crafting.
How to be HAPPY!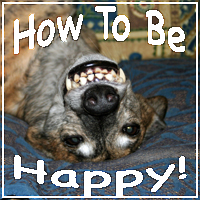 Every Thursday, Jay of The Depp Effect, posts something that makes her happy, and I'm playing along. She encourages us to look around and notice the things that make us happy. I enjoy this challenge because it makes me consider the things that make me happy, but are easily overlooked. It's a wonderful exercise in attention and gratitude. Please grab the badge and join in.
Here's something that makes me happy…E-READER BOOK SAMPLES.
Since I'm taking a little break, maybe I'll do some reading. I love all things "book-ish," and that includes my Nook e-reader. One thing I love about an e-reader is the ability to download a "sample" of a book before deciding to purchase it. Generally, the sample is about 10 pages, but I find that's often enough to help me decide if I'm interested. It's like having an entire bookstore at my fingertips. Heaven!