October 3
.
Every Monday, I post a painting "inspiration." Every Thursday, I post how I interpreted the inspiration. I decided to do this to keep myself painting, to strengthen how I go from an idea to a painting, and to give myself permission to play and try new things.
For the rest of year, I'm taking my inspiration from the great ideas you sent me. The first inspiration is AUTUMN…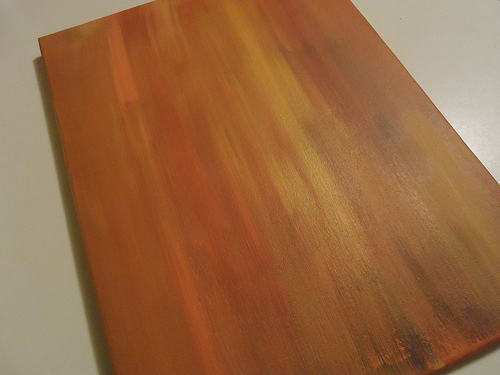 The background is all I got started this week. I'm not too hopeful that I'll have her finished next week, but I'll keep at it and hopefully have her done in a few weeks.