July 11
.
Every Monday, I post a painting "inspiration." Every Thursday, I post how I interpreted the inspiration. I decided to do this to keep myself painting, to strengthen how I go from an idea to a painting, and to give myself permission to play and try new things.
This week's inspiration was LOVE.
I think I will float a little black paint around her to make her pop out more. I didn't intend to use hearts in the background and then, there they were. So predictable.
How to be HAPPY!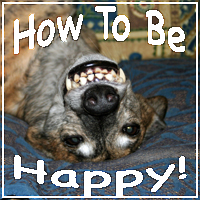 Every Thursday, Jay of The Depp Effect, posts something that makes her happy, and I'm playing along. She encourages us to look around and notice the things that make us happy. I enjoy this challenge because it makes me consider the things that make me happy, but are easily overlooked. It's a wonderful exercise in attention and gratitude. Please grab the badge and join in.
Here's something that makes me happy…TCHOTCHKES.
tchotchke noun /ˈCHäCHkə/
from Yiddish tshatshke trinket: a small trivial article usually intended for ornament
In a previous life, I may have been a magpie. Often, I wish I weren't drawn to all manner of curious bits and bobs, but I am. Case in point, these two little cows. Do I collect cows? No. Do I have friends or relatives in the dairy industry? No. Am I attract to the traditional black and white cow pattern? No. Then, why do I have these two little cows? I want to hear the magpie's answer. Mine may be similar.