January 8
.
Every Tuesday in 2013, I'll post something about the houndies. To start, I'd like to introduce Freedom, Casper and Nikki. I'll start with Freedom.
Freedom is a retired racing greyhound. Her racing name was Free Spitfire, but she didn't race for long…around 10 races and no wins. Freedom is 5 years old.
Freedom is the leader of the pack. She can be a bit bossy, testy and headstrong, but she has a sweetness about her that makes me melt. Freedom is my heart dog.
Freedom has the cutest bent ear and she is very bald…no hair on her rear, neck, chest or belly.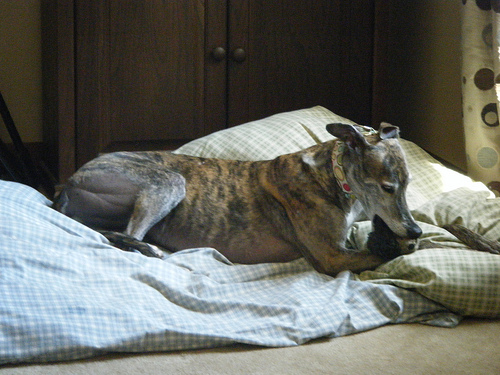 Freedom's favorite toys are her hedgehogs. When she wants to comfort herself, she grabs a hedgehog and squeezes it in her mouth.  She can even lull herself to sleep like this. So sweet!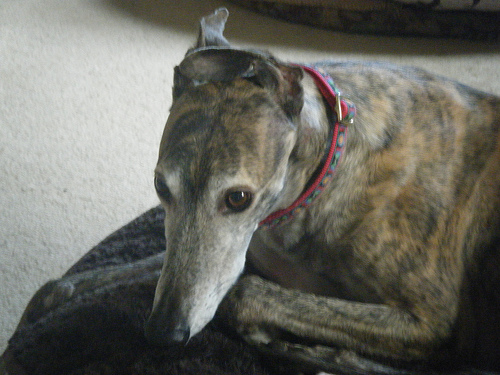 Freedom is very gentle with her little sister, Nikki. Freedom and Casper are another thing altogether. They play bitey face, they chase, they argue. They act like a brother and a sister. Love you, Freedom.