July 27
.
Every week, I take you on an Artist Date with me. The Artist Date comes from the book The Artist's Way by Julia Cameron. Generally, Artist Dates are time alone, but sometimes an opportunity comes along to do something inspirational with a friend.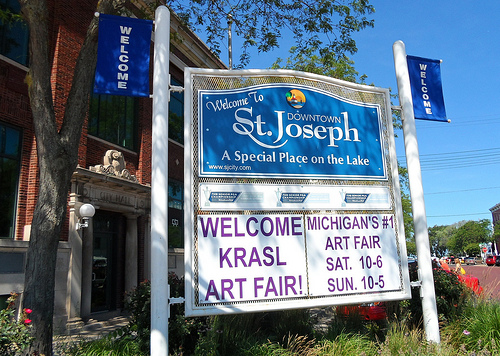 My friend, Amy, and I attended the 52nd annual Krasl Art Fair on the Bluff in St. Joseph, Michigan, on July 13. It was awesome!
The Krasl Art Fair on the Bluff is presented by the Krasl Art Center. Â The Krasl Art Center was built in 1979-1980 and is owned and operated by the St. Joseph Art Association, Inc.
The Art Association began in 1962 when a group of local artists organized and presented a summer art fair in St. Joseph's Bluff Park.
Celeste North Glass
This year's Art Fair featured 216 artists' booths and draws around 70,000 guests.
Gruchalla/Rosetti Pottery
Artists from 32 states and 3 countries were represented.
It was a gorgeous day to walk around…
Celeste North Glass
…and enjoy the amazing variety of art.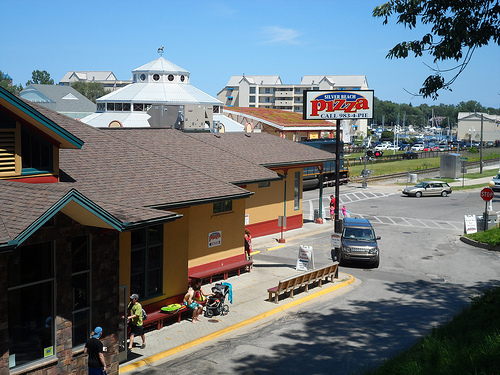 We had a tasty lunch at Silver Beach Pizza which is located in a former train depot.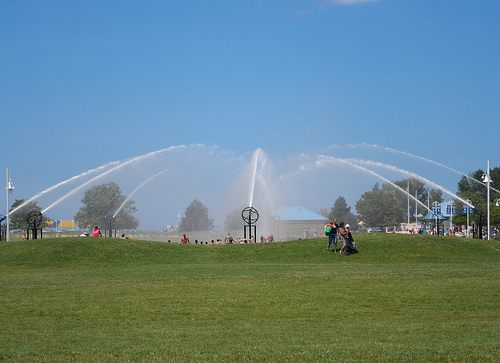 From there we had a view of the Whirlpool Compass Fountain. This super cool fountain was donated to the city of St. Joseph by Whirlpool Corporation and has a diameter of 200-feet and shoots water 35-feet in the air.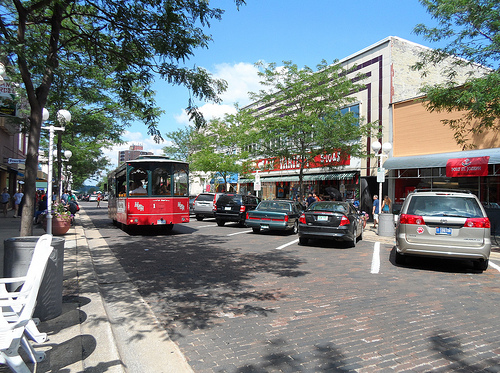 Just an ideal day in every way.
I had another Artist Date in St. Joseph, Michigan, earlier this year when I attended the Magical Ice Fest. What a difference five months makes.
NOTE: The artists whose work is represented above do not have websites, but if you do an internet search of their names, you can find more information.