May 11
.
Every week, I take you on an Artist Date with me. The Artist Date comes from the book The Artist's Way by Julia Cameron. Generally, Artist Dates are time alone, but I did last week's Artist Date with a friend…the Long Grove Chocolate Festival in Long Grove, Illinois.
We went as a bus trip organized by our local school system's community education program.
Long Grove is northwest of Chicago and Illinois' first historic district.
This is from the village's website…"When the Erie Canal opened in 1825, many journeyed on to the Great Lakes area for its good farmland, abundant woodlands, and plentiful game. The crossroads in Long Grove developed where two Indian trails crossed. One trail ran northwest from the Chicago portage along the Des Plaines River through Buffalo Grove and Long Grove. The other trail came southwest from the Lake Michigan shore and continued through Long Grove to the Fox River."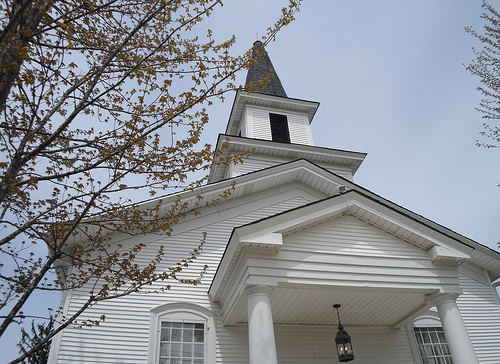 Long Grove was primarily settled by German immigrant families in the mid-1800's.
That heritage is evident in Long Grove Cemetery where many of the headstones bear German names and inscriptions.
Everywhere in Long Grove, history is honored. The portion of the cemetery that faces the road has some of the older fencing and entry.
The portion of the cemetery that faces the church is no longer fenced, but a gate has been preserved.
Long Grove also has a covered bridge that spans a stream…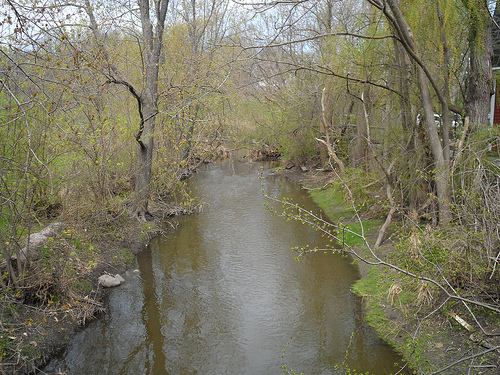 …and many beautiful natural places.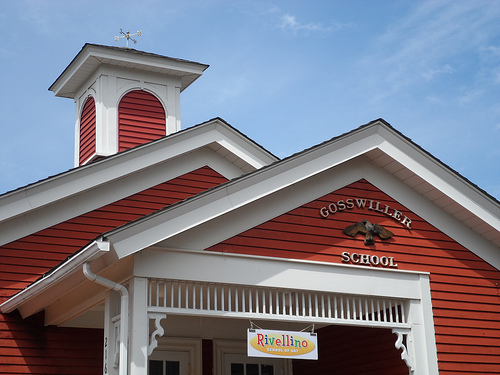 The old village's buildings largely house shops and restaurants, but the quaint village atmosphere still exists.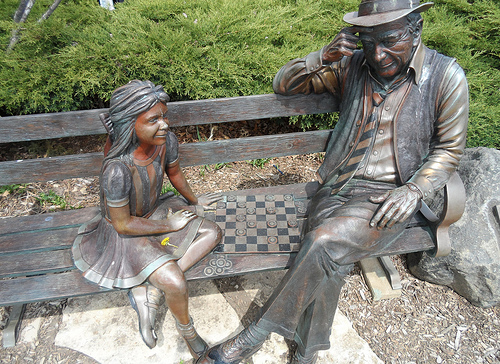 Everywhere you go there is something interesting to look at. This bronze sculpture is called "Afternoon in the Park," sculpted by Mark Lundeen.
Spring flowers were blooming and gorgeous.
We had lunch at The Village Tavern which has been in operation as a tavern since 1849 and is thought to be the oldest continuously operated tavern in Lake County, Illinois. During Prohibition the tavern became an ice cream parlor.
We also went to Sweet Whimsy Pastry Shoppe where I had my very first macaroons. I hope they are not my last…yum, yum.
If you have a chance to visit Long Grove, Illinois…say "yes!"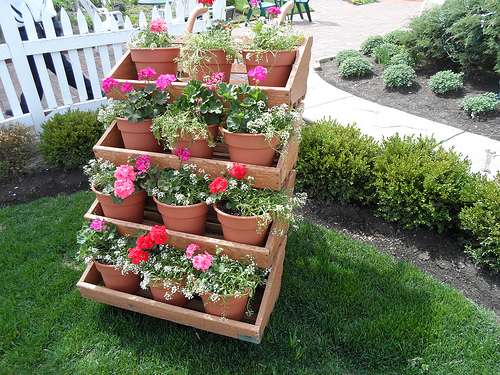 This is my second visit to Long Grove Village. You can check out last year's trip here.