August 14
Amy on her wedding day
One of the things my friend, Amy, misses from What Remains Now 2011 is my "4 Faves" posts.  So for my "Love This" posts in August, she's going to tell you about some her favorite things.  The picture above is of a canvas print Amy had made from Canvas On Demand…a bonus fave.
La Rochere Napoleon Bee Glassware
Amy found and purchased these because she kept breaking her more "delicate" wine glass and wanted to replace her remaining mismatched glasses.  Tip to Amy:  Amy, you're supposed to stop drinking before you're stumbling around breaking your delicate stemware.  I digress. Stylish, sturdy and reasonably priced, these glasses from Open Sky filled the bill.
See the embossed bee design?  These are inspired by a travel set belonging to Napoleon and are made by the oldest glass factory in France, founded in 1475.
Fig Butter
Amy is a "foodie" and always finding cool and unusual treats.  A current favorite…fig butter on mini pita breads.  If you love Fig Newtons, give this a try.  1 Tbsp is only 45 calories.
Sliding Measuring Spoon
Along with being a "foodie," Amy is an AWESOME cook and always interested in helpful items in the kitchen.  How could you not love this?  It works with both dry and wet ingredients and is dishwasher-safe.  Also, you can adjust it with one hand…very convenient for the busy cook.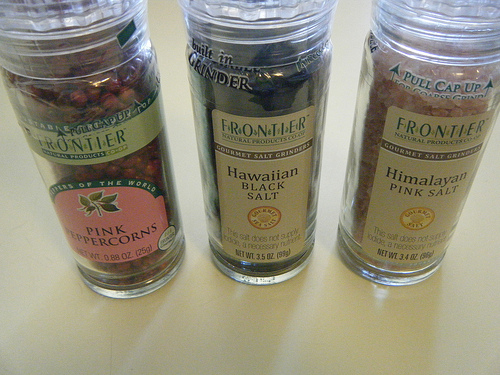 Salts & Peppers
Amy recently discovered the thrill of a variety of unusual salts and peppers.  Some of Amy's favorite combinations are Pink Peppercorn on fruit or eggs because it has a sweet peppery taste, and Pink Himalyan Salt on anything including chocolate milk.  It's a fun and inexpensive treat for yourself or when you have guests.
Daily Inspiration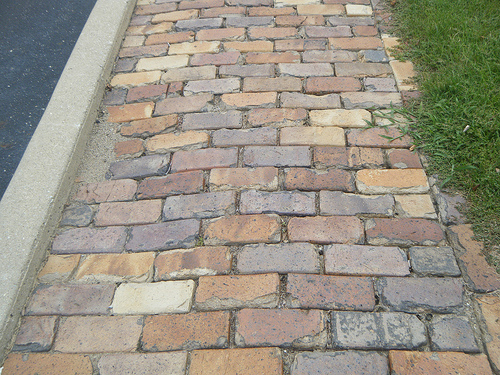 The first step binds one to the second.
French Proverb
About the photo (taken August 12) …Probably because I feel I'm on a new "leg" of my journey through life, I find myself attracked to "paths"  This picture was taken outside the Polish Worker's Home (Dom Robotnika) at the Center For History in South Bend, Indiana.