July 10
.
Guess who celebrated a birthday last Saturday?…CASPER!  Casper is four years old.
What can I say about my boy: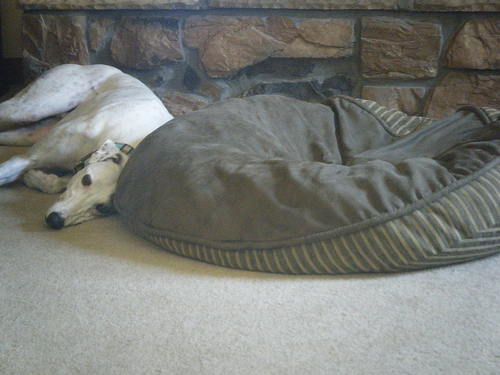 1.  Casper is my little goof ball.  He's a big, sweet, silly boy.
2.  Casper is Mr. Personality.  EVERYONE loves Casper.
3.  Casper is very shy around men he hasn't met before.  He doesn't dislike them, but he will not approach them.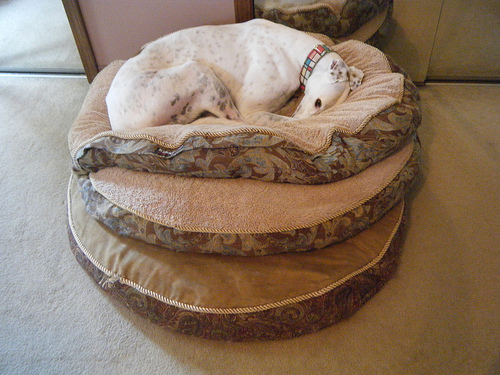 4.  Casper is all about the beds.  He likes a lot of them and a wide variety.  One thing he knows for sure, whichever bed Freedom has is the best one and he wants it.
5.  Casper is the king of passive-aggressive.  He often wants whatever bed Freedom is on or whatever toy she has (except the hedgehog…the hedgehog is sacred and Freedom's alone).  Here's his method…he slowly, slowly, slowly  approaches Freedom and circles around behind her.  Freedom jumps up and starts barking and snarling.  As soon as she jumps up, he flops down on her bed or gently reaches over and takes the toy.  Freedom gives an extra snarl and then moves to another bed.  It works for him every single time.
6.  Casper is a good boy.  He always aims to please and is not disobedient.
7.  Casper loves the heat.  He likes to lay in the hot sun, inside or outside.
8.  Casper is the most playful.  He loves to run around the yard, do spinnings in the family room and just get the party started.
Happy Birthday, my sweet little boy.  Your gentle, loving spirit makes my heart melt and never fails to put a smile on my face.
Daily Inspiration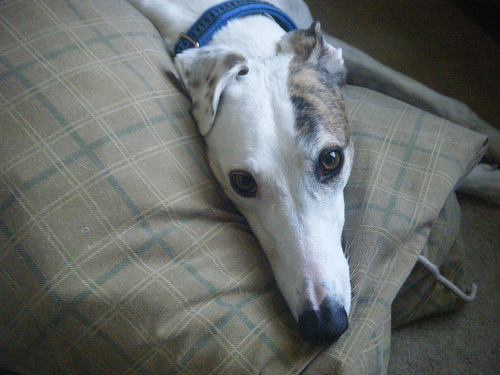 Between two evils, I always pick the one I never tried before.
Mae West