April 3
.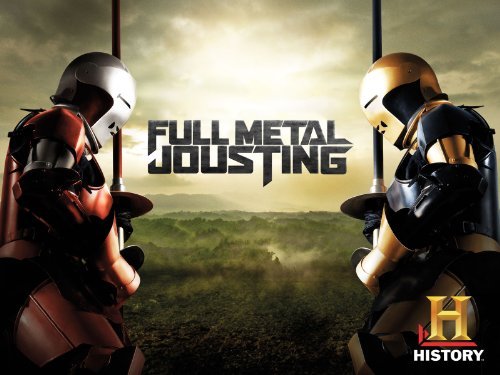 I've never been a sports person…that is, until I discovered JOUSTING.  Who would have imagined it!  Airing on the History Channel on Sunday nights, Full Metal Jousting began with 16 jousters, divided into two teams.  Weekly jousts narrowed the field to the eight men competing in the final competition for the title and $100,000. 
The return of full-contact jousting is relatively new (1980's), but jousting has been around since the Middle Ages.  Originally, it was hands-on preparation for combat, but soon became a form of entertainment.
A fun fact:  Sometimes rival nobles would temporarily hire a jouster to compete for them.  These jousters were known as "freelancers," a term we still use today.
So there you have it…the perfect evening of television for me, Full Metal Jousting and The Waltons.
Daily Inspiration
 
Action is eloquence.
William Shakespeare