February 21
.
 
Mr. Chewy contacted me and offered me a $50 coupon to use on their website in exchange for an honest review of  their services.  My answer was, "YES!" 
Mr. Chewy is a online retailer that offers 70+ popular brands of dog and cat food, treats and supplies.  Mr. Chewy also offers free shipping on orders over $49.  Another cool thing…Mr. Chewy offers an auto-delivery program so you don't have to "remember" to order your favorite products.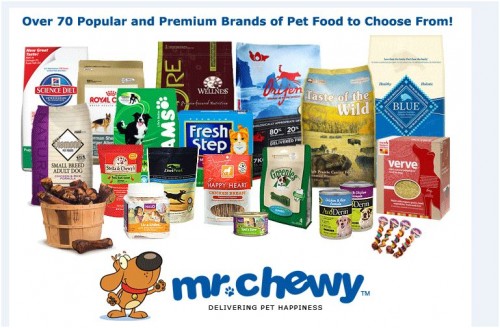 Here's why I like Mr. Chewey:
If you live in an area where you don't have a good selection of pet products, Mr. Chewy brings a specialty pet store right to your door.
Delivery to your door is a wonderful service for anyone, but could be a real lifesaver if you have trouble lifting heavy pet products or have transportation challenges.
The auto-delivery program is a great convenience, especially if you typically notice you need to buy more food/litter/treats when you're already out of the food/litter/treats.  I've done this more than a few times.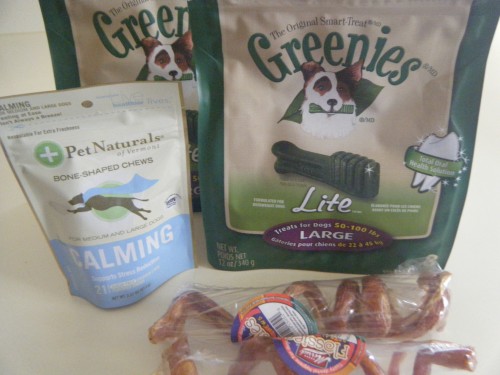 Ordering was easy, particularly if you've ordered online before.  I ordered two packages of Greenies, a package of Pet Naturals of Vermont Calming Dog Chews and 2 Spiral Flossies.  I ordered on Sunday night and my order was delivered on Wednesday.  The packaging was nice and all recyclable.
Mr. Chewy also has a referral program.  If you are placing your first order, enter the code WHAT3271 during checkout and you'll receive 10% off your order and Bideawee will receive a $10 donation.  Bideawee is one of the country's oldest and most respected animal welfare and pet adoption organizations.  I receive no compensation for you using this code.
For folks who are interested, you can follow Mr. Chewy on Facebook and Twitter.
The verdict…my experience with Mr. Chewy gets an A+.
Daily Inspiration
 
Who does not thank for little will not thank for much.
Estonian Proverb