March 13
.
Don't you love it when you find a new product that works.  Here are three I'm currently enjoying.
Booda Butter
I love the consistency and smell of Booda Butter.  Since it is thick, I like to use it mainly for hands, knees and elbows; but, according to Booda Organics, there are 50 ways to use Booda Butter.  I also love their lip balm.
Funny Story:  The first tin of Booda Butter I purchased was taken over by my husband.  He put it on the table by our couch, and we ran to the grocery store.  When we returned, the tin was on the floor, flattened, with many teeth marks in it.  Apparently, Booda Butter tastes awesome.  We don't know if there was one, two or three culprits.  No one had any ill effects, but we no longer leave the tin of Booda Butter at "Greyhound" level.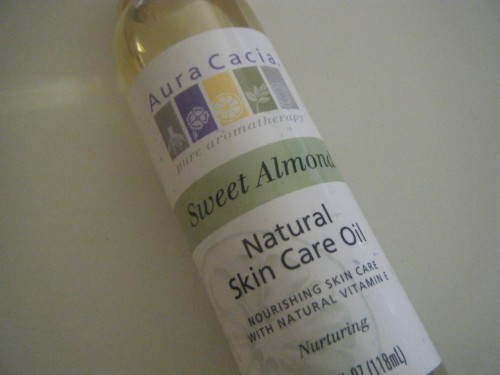 Aura Cacia makes pure essential oils and skin care products.  The only product I have tried is the Sweet Almond Oil.  My skin is dry, and I love the way skin care oil makes my skin feel.  I would love to try the Jojoba Oil because it closely resembles the skin's own natural emollients, but it is more costly than the Sweet Almond Oil, so I usually tell myself, "I'll get it next time."  I would like to learn more about Aromatherapy.  The Aura Cacia website looks like an excellent reference.  If you know about Aromatherapy, I'd love to hear your recommendations of books, websites…any resources you've found helpful.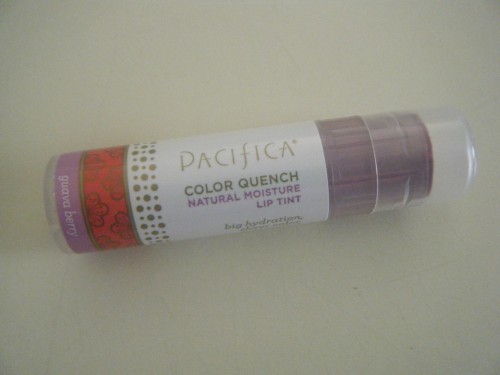 Pacifica Color Quench Lip Tints
I wish that I liked to wear lipstick.  I love the romance and glamour of it, but I just don't use it.  I love lip balm though, so the closest I'll ever come is lip tint.  Pacifica's new Color Quench Lip Tints are beautiful, creamy and taste good..  I've got the Guava Berry, but I want to try them all.
Daily Inspiration
 
Plans to protect air and water, wilderness and wildlife are in fact plans to protect man.
Stewart Udall