October 23
.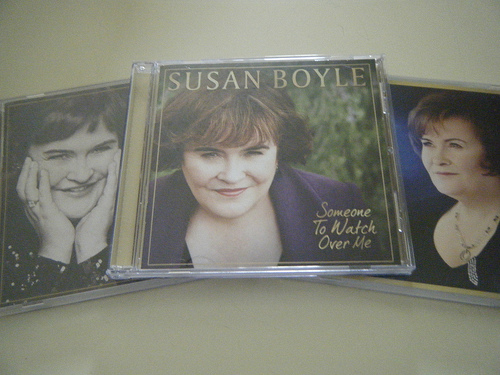 I love Susan Boyle's voice, her music and her story.  Susan Boyle is a Scottish singer who first came to the attention of the world when she auditioned for Britain's Got Talent in 2009.  As of today, the YouTube video of that audition has 107,000,000+ views.  Currently, Susan has 3 CDs and a new CD Standing Ovation (The Greatest Songs From The Stage) is being released on November 19, 2012.  I can't wait!
On a funny note…When I first typed this out, I typed "Currently, Susan has 3 albums…"  Albums!
Daily Inspiration
 
Music is the mediator between the spiritual and the sensual life.
Ludwig van Beethoven