September 4
.
I'm so grateful for Turner Classic Movies.  I love movies, and because of TCM, I always have something interesting to watch and have learned a great deal about classic films.  I enjoy the introductions by Robert Osborne and Ben Mankiewicz, and features like The Essentials, TCM Guest Programmer, TCM Underground and Star of the Month have introduced me to films I might otherwise have never seen.  I also enjoy watching the original trailers and shorts.  TCM has a wonderful website, cool blog MovieMorlocks.com and a monthly viewer's guide call Now Playing.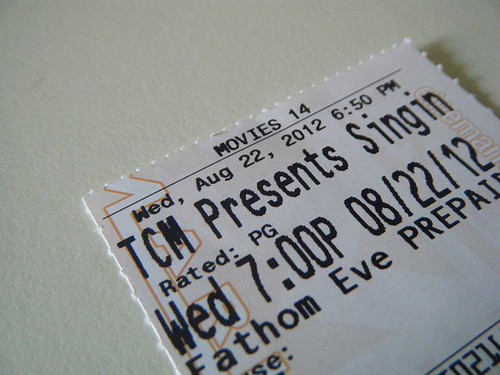 The TCM Event Series is my newest favorite things.  Every month, TCM hosts a classic film viewing at select movie theatres.  Fortunately, a theatre close to me is showing these movies.  In August, I went to see Singin' In The Rain and it was magical seeing it on the big screen.  As an added bonus, the movies include a special introduction and interview.  September's movie is The Birds.
Daily Inspiration
 
A film is never really good unless the camera is an eye in the head of a poet.
 
Orson Welles