September 26
.
 
For the last seven weeks, I've been working through the e-course, Make Art a Part (of Your Life).  This week's reading was "exploration."  Kaitlyn talks about experiencing art when you travel and introduces a contributor that offers great travel tips.  One of my favorites is, "Check the gift shop first."  That way you can see what works the museum or gallery deems particularly important.  I led a tour at Copshaholm yesterday, and I did just that.  The postcards available were pictures of three of the rooms and an exterior shot.  That advice was right on target.  Copshaholm is particularly important because the home was given to the Center for History intact, just as the Oliver family lived in it; so it is fitting that the postcards were of the outside of the home and rooms.   
After every section, Kaitlyn asks a question that has you consider the material in your own life.  This week she asks, "Where was the last place you visited (big or small, any town or city other than where you currently live).  Were you able to make art a part of your experience?  If not, find out how you could have.  Where would you most like to experience art in the world?  Why?
My answer is West Lafayette, Indiana where my daughter is attending Purdue University.  I have not made art a part of my experience there, but I plan to change that.  When I visit her this year, I plan to take in many of the sights before her time there is up.  I'll post about some of our discoveries in the future.  If I could experience art anywhere in the world, I would pick Great Britain.  I've never been there and would love to see many of the places and things that I have come to love through my interest in English literature and history.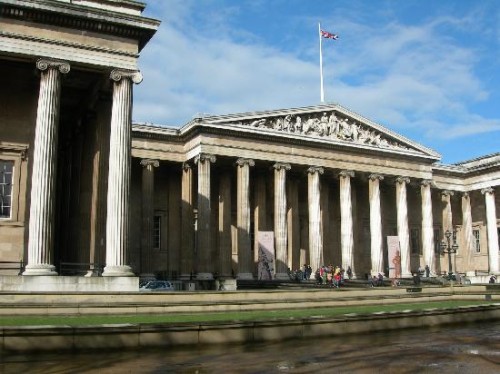 The creation exercise this week was "cooking."  Oh boy!  I don't like to cook!  But I gave it a shot and made these cupcakes.  May I say that the "cooking" projects were 1000 times better than my little cupcakes.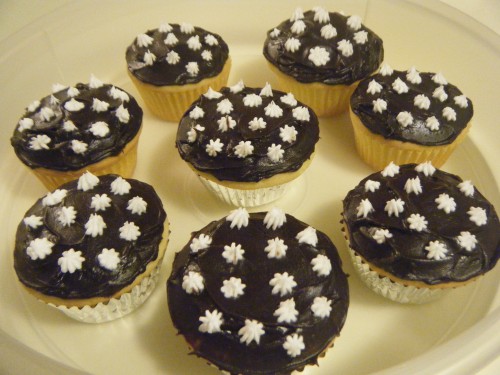 If you'd like to participate in this e-course, you may register at any time.  Once registered, you'll have access to the full course for one year.  You can complete it at your own pace.  The cost is $45.00 and you can sign up here.  Kaitlyn also had a wonderful blog, isavirtue.