August 17
.
Currently, I'm taking two Artful Gathering classes.  The classes run until August 25.  I started with Mixed Devotions by Cristina Zinnia Galliher, but I'm changing over to Make Every Minute Count Art Doll with Cat Kerr.  The reason I'm switching…I'm working slower than I thought I would.  Each class offers a DVD of the lessons after the session is over.  Because I've enjoyed making the mixed-media bottles so much, I plan on purchasing the Mixed Devotions DVD; so I need to finish up the art doll by August 25, then I'll have the DVD to finish up the bottles.  Here's what I've done on my art doll project: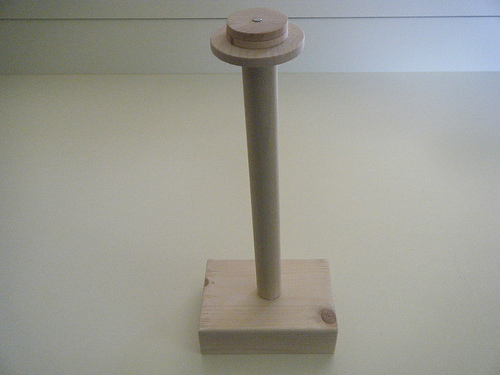 I built the base.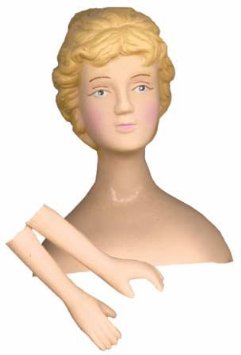 I worked on the head and the hands.  I started with a vinyl blank (I forgot to take a picture).
I added decals, crackle and antiquing.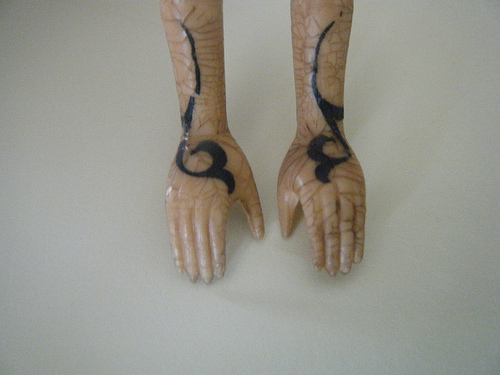 I think she looks neat.
  Daily Inspiration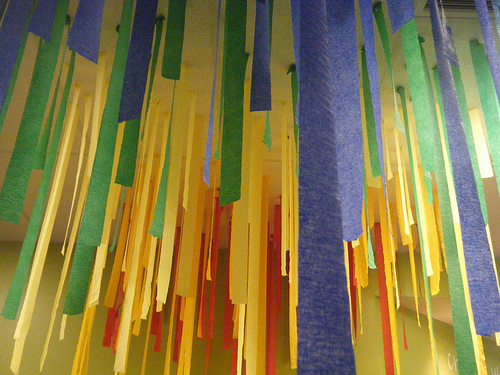 Criticism is something we can avoid easily by saying nothing, doing nothing, and being nothing.
Aristotle
About the photo (taken on August 16)…I took this picture at Whitewater Crossing Christian Church in Cleves, Ohio.  I went there for a Facilities Forum, and in their children's area, these streamers were hanging down in the colors of the rainbow.  It was very pretty.