March 4
.
Casper here, taking over the keyboard, so I can tell you about something really special.  Yesterday, we went to our friends' house.  Do you remember our friends? 
There is Miura.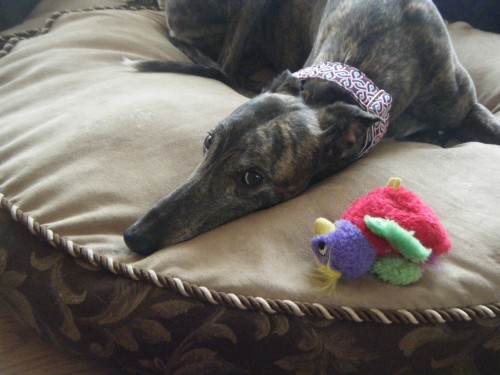 There is Zonda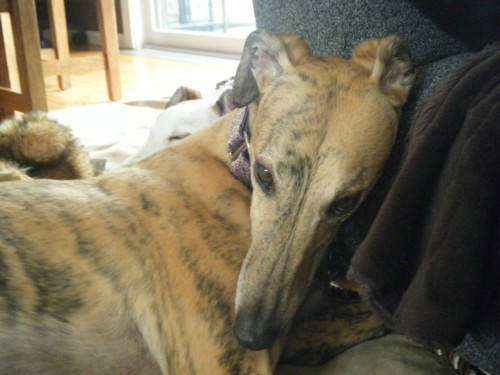 AND, drumroll please…there is Eva!  Our new forever friend.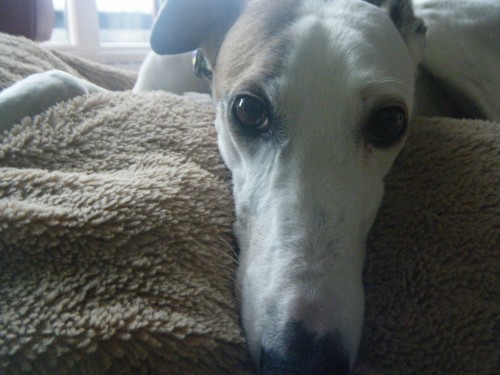 She is very sweet and very quiet.
 
She's very pretty.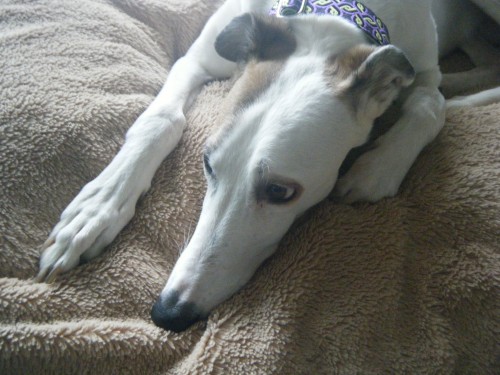 Does she remind you of anyone?  Above is Eva, below is me, Casper!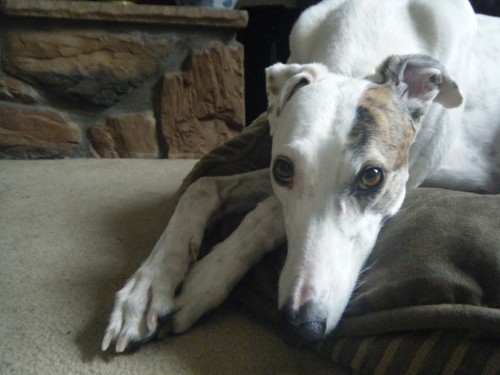 We're glad Eva is our new friend.  Next year, when we go to Dewey Beach on vacation, our friends will look much better balanced and have three houndies, just like us.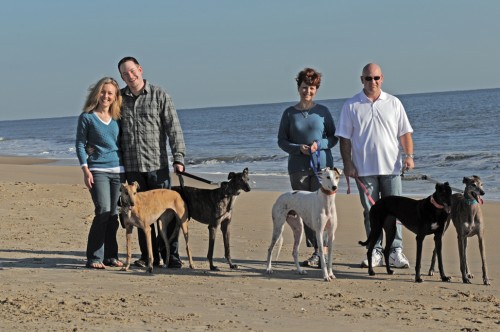 Welcome, Eva!
 Daily Inspiration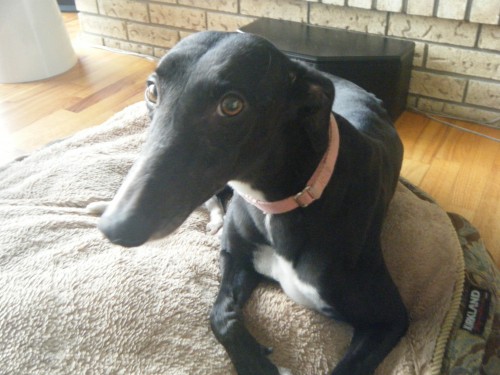 You can always tell a real friend: when you've made a fool of yourself he doesn't feel you've done a permanent job.
Laurence J. Peter
 
Special Note
:  The super cute and sweet hound in the Daily Inspiration picture is Shayla.  Shayla is our friends' current foster hound and is available for adoption through our group,
Allies for Greyhounds of West Michigan
.  if we didn't have a three hound limit, Shayla would be ours.  She is really a great girl.  If you're looking for a Greyhound of your very own, please contact
Allies for Greyhound of West Michigan
, and they'll help you out.