December 18
.
Today (and tomorrow), I'm participating in the "Meet the Bloggers" Blog Hop. It's a chance for bloggers to come out from behind their cameras and their blogs and let everyone get to know them better.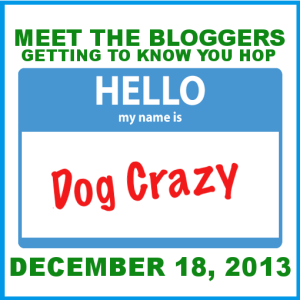 I didn't leave myself enough time today to write my post, so I'll finish up tomorrow. Here are the five questions I'll answer:
1. What one word would people who know you use to describe you?
2. What do you like to do in your free time?
3. What do you wish you were more skilled at?
4. Other than blogging, what are three things you do that bring you joy?
5. What's one thing you have to do every day?