April 5
.
This month, I'm going to start organizing my memorabilia.  My first question, "What's the difference between heirlooms and memorabilia?"  Here's how the dictionary defines the two:
Heirloom -  A piece of property that descends to the heir as an inseparable part of an inheritance of real property.  Something of special value handed on from one generation to another.
Memorabilia – Things that are remarkable and worthy of remembrance.  Things that stir recollection or are valued or collected for their association with a particular field or interest.
I found an interesting post about organizing memorabilia on Organize for a Fresh Start by Sue West.  Here's what she suggests:
Before diving in, it's always good to consider "why" you want to do something.  Why organize your memorabilia?
1.  To connect your present with your past. Honor the past, without getting stuck there.
2.  Pass along the key memories, the treasures.
3.  Understand which belongings are important to your family history.
4.  Understand how your memories fit into your broader community and culture.
Sue suggests that establishing a reason, a theme, or a value – something you stand for, can help the process along.  One of the things to consider…What do you have to say and to who?  Here are four benefits to choosing a reason, theme or value:
1.  You gain focus. There's a purpose, a goal, an event or a theme behind what you're doing.  Ask the question this way: "I'm organizing my memorabilia so that …. "
2.  Knowing these answers will motivate you when your inspiration is a little short.
3.  As you start your walk down memory lane, you'll be searching for the treasures which support your reason/theme/value … and spending more time on these memories, rather than on every single item.
4.  It will be clearer what you might let go of.
Organize for a Fresh Start by Susan Fay West looks like a wonderful book; one I want to read.
Daily Inspiration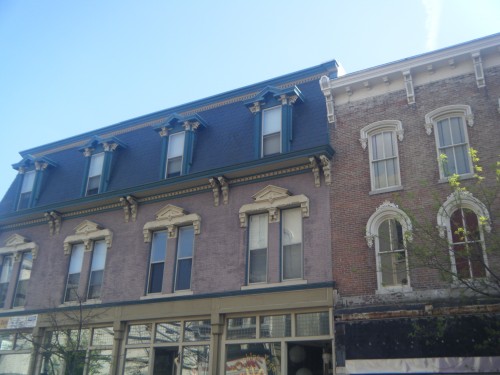 The past is never dead, it is not even past.
William Faulkner