April 12
.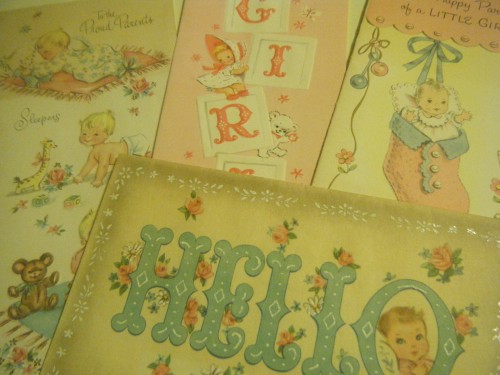 Like organizing my photos, I never pictured that I would accomplish the goal of having my memorabilia organized in a meaningful way; but now, I actually think I can do this.  Not in one month!  No miracles on this blog.  I believe a key to doing it is to decide what I want from my memorabilia.
Like my photos, I want the bits and pieces of memorabilia that I've kept, to be a joy in my life, not a weighty impossible task or a confusing hidden hoard.  Here's how I'll accomplish this:
1.  I want more of my memorabilia worked into my decor.
2.  I want my memorabilia to be accessible.  Right now, if I wanted to show someone my Simon & Garfunkel Central Park Tour concert ticket…couldn't do it.  It's somewhere, but I don't know where the "where" is.  I want to know.
3.  Like my Heirloom Album, I want to write down "what" some of my things are and "why" I've held on to them.
4.  I want to properly preserve and store my memorabilia.
5.  I want to share with my family anything that is significant or interesting with regards to family history.
6.  I want a reasonably-sized "junk" box for things that have no meaning to me, but I can't let go of.  For instance, autograph books.  I have several autograph books that I don't want, but it seems almost impossible for me to toss them.  I want a container for items like this; then I'll tuck the container away until I'm strong enough to pitch it or until I'm dead.  Then, whoever gets stuck with "clean-up" can toss it.
Last week, I mentioned a post about organizing memorabilia on Organize for a Fresh Start by Sue West.  Sue suggests establishing a reason, a theme, or a value – something you stand for, that can help the process of organizing your memorabilia.  My theme is MEANING.  I want to record or convey "why" something has meaning to me.  If I do that, whoever is left with my things will be able to more easily decide if those things have meaning for them.
Daily Inspiration
 
There are lots of people who mistake their imagination for their memory.
Josh Billings