May 16
.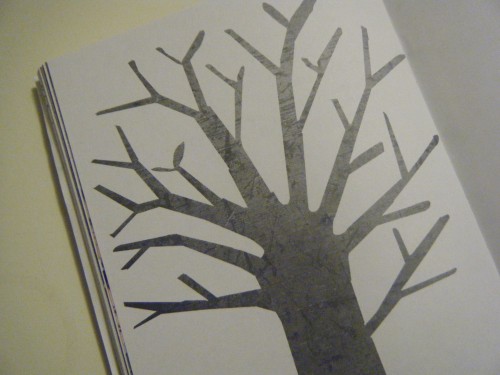 Fill this tree with interesting things.
(I filled it with beautiful words.)
This month, I'm playing my way through the book Mess by Keri Smith.
Last week, I started working my way through some of the exercises (click here to see that post).  The thing that struck me the most was: 1. My life is filled with wonderful things that I do and that I enjoy.  2. These activities support and enrich the life I have and the life I love.  3  Something is missing.  That "something" is taking the time to play, to dream, to experiment.  I want to change that.  I think that everyone reading this understands my challenge because it is the same challenge we all face…where do I find the time?
I started blogging in January, sort of on a whim.  I felt the pull to reconnect to my "creative" side, so I started on a journey to do that.  It's five months later and this journey has become VERY important to me.  Much more important than I ever imagined.  So what does that mean?  For me, I need to reexamine every aspect of my life and reassess my priorities and the way I use my time.
So how do I do that?  I'm going to start by reviewing some resources on time management and goal setting to see if I can gain some clarity and skill in making a shift in my life.  That leads me to ask you, "What have you done when you've decided to pursue a new goal or had a change in your life that caused you to have to "shake things up" and change some of your priorities and habits?  Do you have any favorite books or web resources that have been helpful?  I'd love to hear from you!
Enough of that…let's play!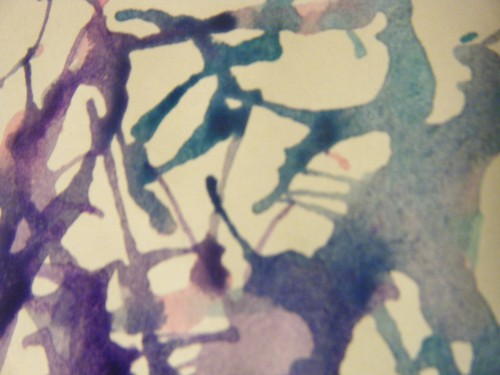 1.  Drip some kind of colored liquid here (ink, watercolor, tea, juice, etc.).
2.  Move the book so that it runs in all directions.
3.  Let dry.
Alternate:Â  Blow liquid with a straw, or fold page to create a symmetrical inkblot.
(I dropped fabric paint on the page and blew on it with my mouth.)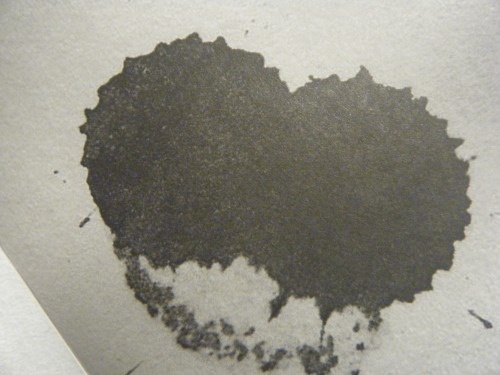 Abrasion test.  Sand this image until it is gone.
(I sanded it until I liked it.  Then I stopped.)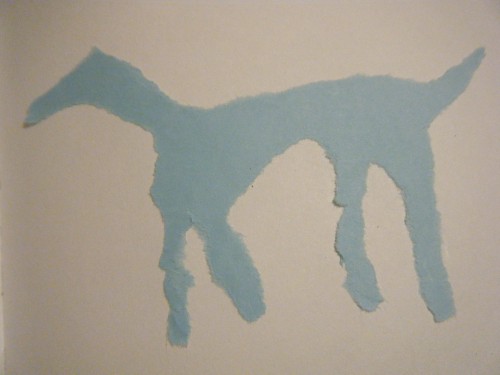 1.  Think of an object.
2.  Try to draw it by tearing.
(This is a greyhound.)
Alter this image, or deface it to change the meaning of it completely.
(It was a group of dudes; now it's a group of chicks.)