February 2
Last week, I wasn't at Barnes & Noble for my Artist Date, I was in Miami, finishing up a lovely week of cruisin' in the Caribbean with the TCM Classic Cruise 2013.
We had a late flight on Saturday, so after disembarking we took two tours offered by Big Bus Tours.
The City Tour took us through the Downtown, Coconut Grove, Coral Gables and Little Havana.
 
Freedom Tower
Biltmore Hotel
Coral Gables Congregational Church
DeSoto Fountain
The Beach Tour took us through the South Beach/Art Deco District, down Collins Avenue and past the Holocaust Memorial.
Park Central Hotel
Waldorf Towers
Collins Avenue
Holocaust Memorial
A beautiful city full of inspiration.
Something else that's fun…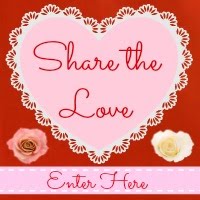 Ann from Pawsitively Pets is hosting a fundraiser.
From now until February 11th, 2013, you can donate $1 (US Dollar) towards the Share the Love fundraiser. In return, she will make you a Valentine's Day graphic/card with your pet on it. So not only will you be donating for a good cause, you also get something in return!
Wondering which charity will receive the funds when it's all done? That's the even better part! After the fundraiser is over, Ann will add the names of everyone who purchased a Valentine's Day graphic into random.org and choose a random name. That person will select their favorite pet rescue or charity and all of the proceeds will be sent off to them!
If you would like a Valentine's Day graphic and a chance to win a donation for your favorite pet rescue, you can donate your dollar at the Chip-In HERE. Please leave a comment on Ann's Share the Love post HERE, telling her that you've donated and which pet you want to be included on your graphic. Also, leave the name of the charity you want the funds to go to should you win.
If you want a certain picture to be included on the graphic, you can email Ann at annstaub at yahoo dot com. Any super special instructions can be emailed as well. Otherwise, she'll find an image on your blog or facebook page. But, you don't have to have a blog or facebook page to participate, just email Ann a photo.
Freedom,  Casper, Nikki & Twinkie are all getting Valentine graphics and if we win, the funds will go to Allies for Greyhounds of West Michigan.
What a great idea!