June 11
.
In our last episode of Mini-Me Theatre, we found out there was a new member in our mini-me family…Mini-me Twinkie, the kitty. The story continues…
Now the mini-me houndies, being amiable sorts, wanted to get to know Mini-me Twinkie. So, they decided to tell Mini-me Twinkie about themselves and ask her about herself.
"Hello, Mini-me Twinkie. Welcome. Perhaps we should get to know each other. We are mini-me dogs, and we are happy, obedient and playful. We try our best to do what we're told. How about you?"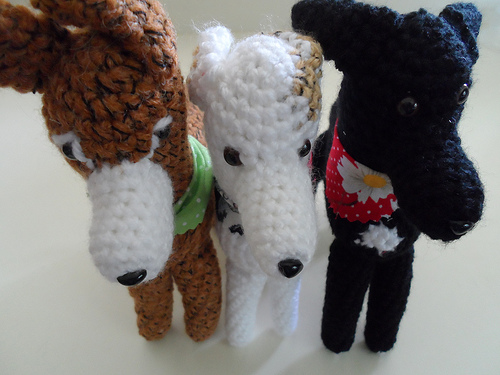 "I am a mini-me cat, and I am smug, disobedient and unrepentant. I don't do as I'm told; I do as I please."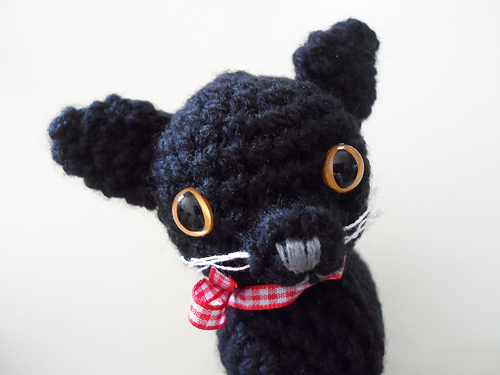 The mini-me houndies were confused, but pressed on.
"This is our family. We love them so much. They are perfect."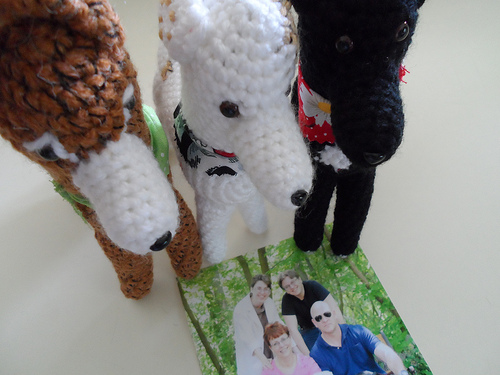 "I know these people," said Mini-me Twinkie, "and sometimes they're okay. Because they feed me, I only occasionally pee on their stuff."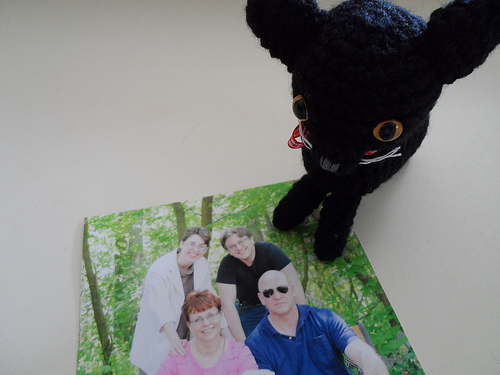 Even more confused, the mini-me houndies decided on a more philosophical approach in order to get to know the inner Twinkie.
"In a past life, we and mommy and daddy were all best friends. We were always together and we shared everything."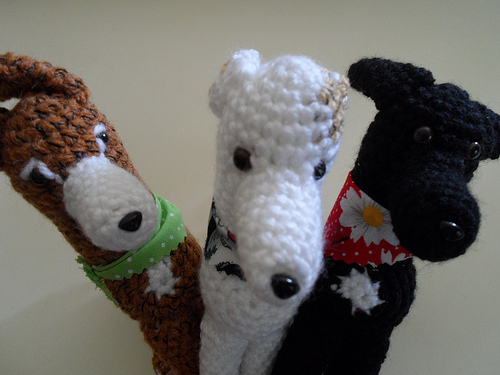 "In a past life, I was a panther, and I ate every single one of you."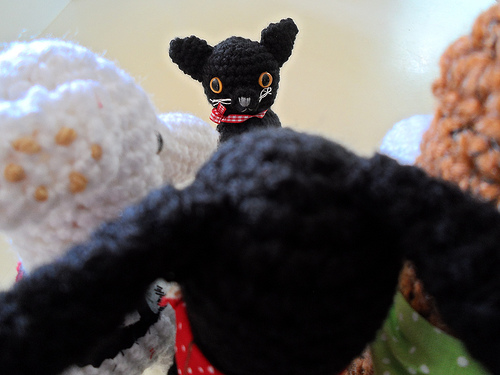 "You for breakfast."
"You for lunch."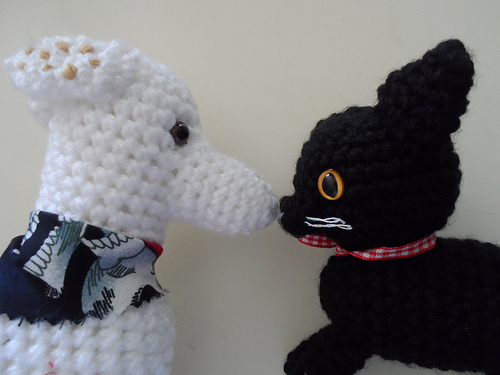 "You for dinner."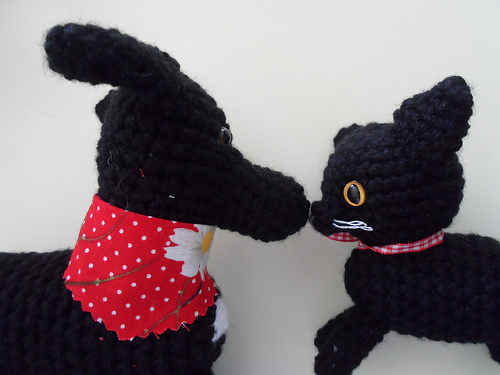 "What about daddy and mommy!?!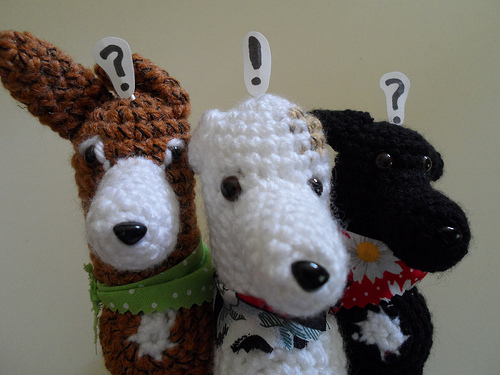 "Snacks."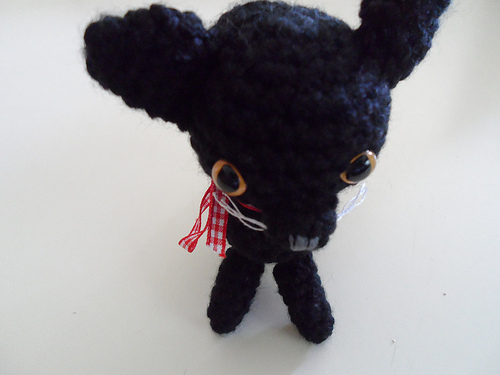 The mini-me houndies knew immediately that Mini-Me Twinkie needed to be signed up for charm school.
To be continued…
The mini-me's are custom handmade by Lynne of  Dip-Dip and the Bridge. She also has an Etsy shop called Handmade Gifts By L with even more of her lovely crocheted creations. Want a mini-me of your own? Contact Lynne at chi-chigirls86@hotmail.com and she'll give you the details.