September 7
.
After finishing my Make Every Minute Count Art Doll, I'm back to the Mixed Devotions Bottles.  However, I can't remember what to do, so I'm waiting for my instruction DVD from class to arrive.  Here's where I'm at…
I did finish a little book to attach to the Far East Bottle.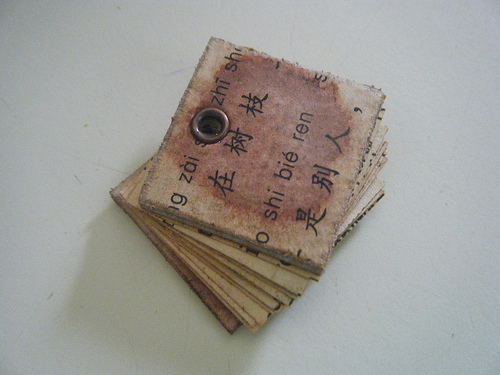 Since I don't have much progress on my bottles to report, I'll leave you with some pictures of Nikki.  Nikki would be an outdoor dog, if she could.
Whenever I let her out, she pokes around the yard and then lies down in the grass.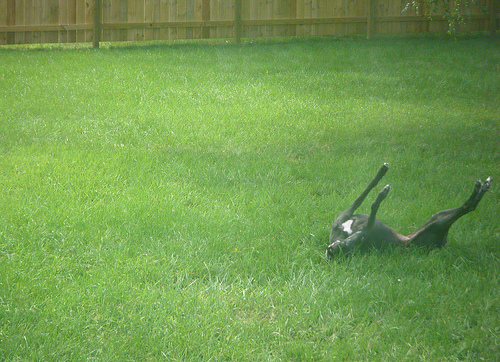 She'll start to roll around until…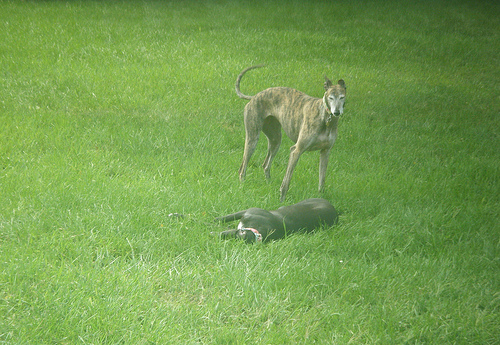 the fun police show up.
Daily Inspiration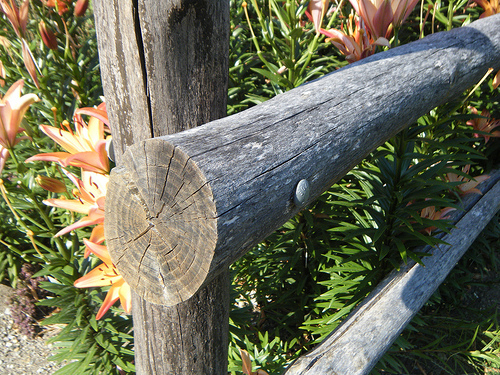 I have always thought the actions of men the best interpreters of their thoughts.
John Locke