July 27
.
This week, I started Session 2 of Artful Gathering.  I'm taking two classes,  Mixed Devotions with Cristina Zinnia Galliher and Make Every Minute Count Art Doll with Cat Kerr.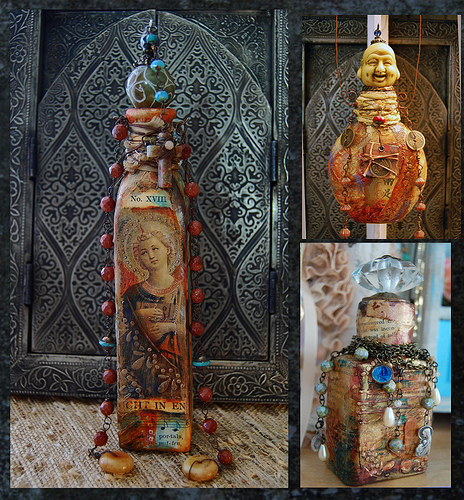 I'm starting with Mixed Devotions.  We're make three bottles…Celestial Choir, Far East Laughing Buddha and Interpretive.  The picture above is from the class website and shows what the finished bottles will look like.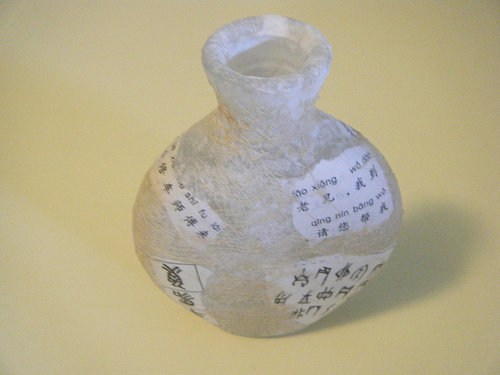 I'm starting with the Far East Laughing Buddha Art Bottle.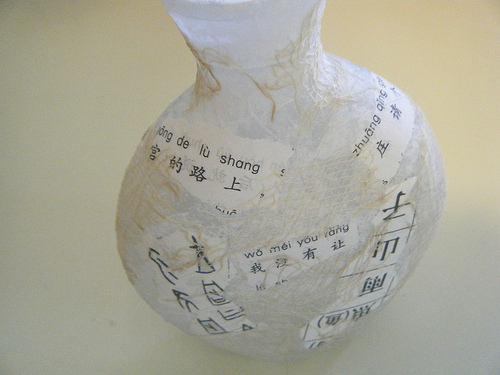 I began adding the base layers to my bottle…tissue paper, pieces of book paper and cheesecloth.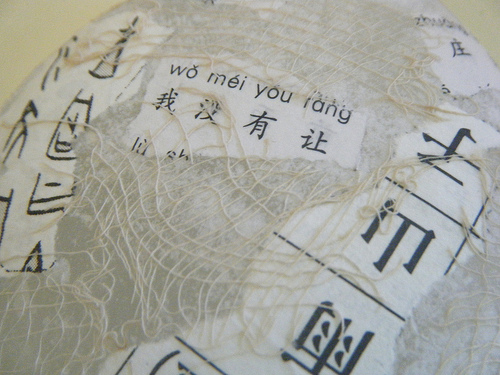 The next step is painting.
Daily Inspiration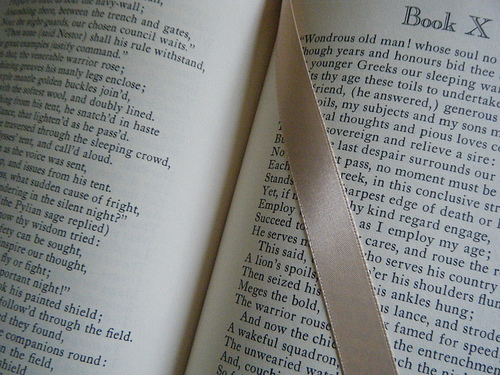 Life happened because I turned the pages
Alberto Manguel