August 3
.
Currently, I'm taking two Artful Gathering classes.  I'm starting with Mixed Devotions by Cristina Zinnia Galliher.  We're making 3 bottles, and I'm starting with the Far East Laughing Buddha Art Bottle.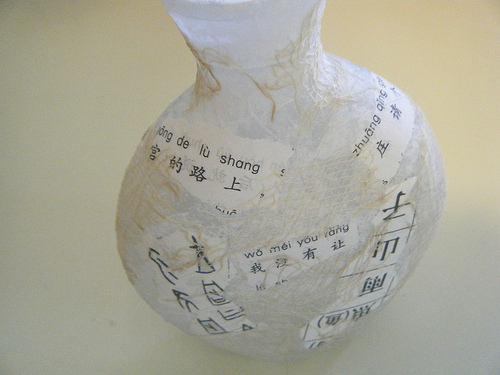 Last week, I added the base layers to my bottle…tissue paper, pieces of book paper and cheesecloth.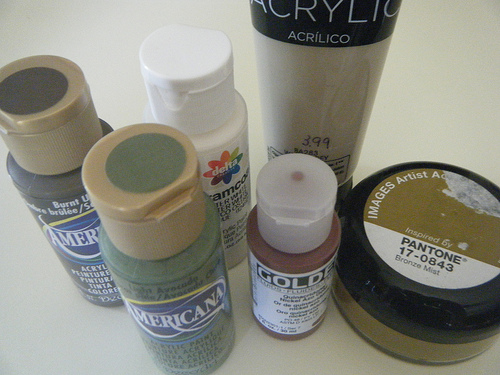 This week, I painted my bottle.  I used several colors…avocado green, ivory, burnt umber, golden bronze, warm grey and quinacridone nickel azo gold.
The paint is added as you like.  You can see how I "squiggled" it on.  The base texture adds a lot of the interest.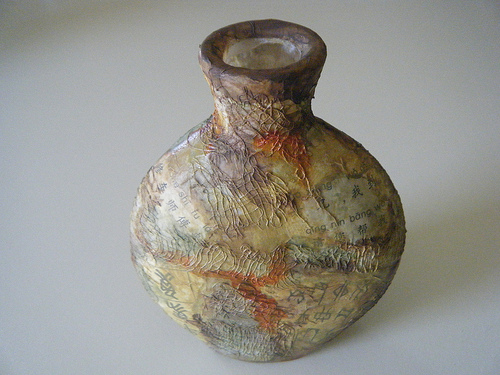 Here's one side…
and the other side.
Daily Inspiration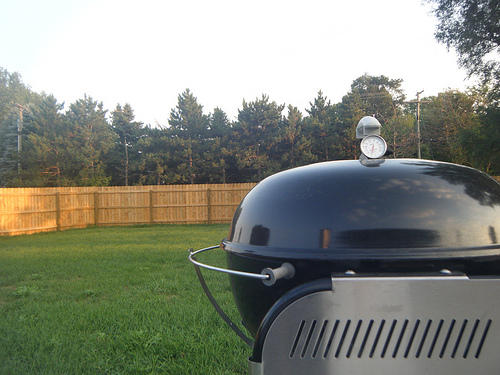 Summer afternoon—summer afternoon; to me those have always been the two most beautiful words in the English language.
Henry James
About the photo (taken on August 3)…This is a view of our backyard and my husband's pride and joy, his Weber grill.  A lot of good food has come off this grill and many happy memories with friends.