August 10
.
Currently, I'm taking two Artful Gathering classes.  I'm starting with Mixed Devotions by Cristina Zinnia Galliher.  We're making 3 bottles.  This week, I worked on the Far East Laughing Buddha Art Bottle.
I added some texture details to the bottle with molding paste.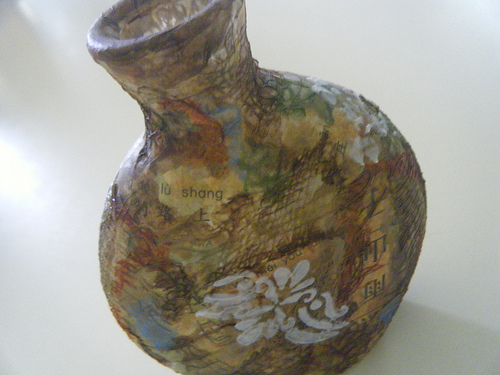 I'll paint over these texture designs with gold metallic paint.
I also started the Interpretive Bottle.
I applied the base layers of tissue paper and paper.
Daily Inspiration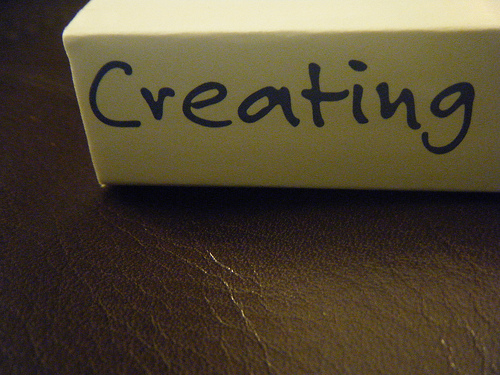 You are what you think about all day.
Allen Ginsberg
About the photo (taken on August 10)…In January, I picked a word for myself that would act as a theme for the year.  My word is "Creative."  I've been true to my word.  I try to infuse every day with creating.  The more I create, the more creative I feel and the more creative I become.  It's pretty much all I think about.  So far, 2012 has been a fun year for me.