September 14
.
This summer, I took three Artful Gathering classes.  I ordered the DVD for the Mixed Devotions class by Cristina Zinnia Galliher because the classes are over.  I'll probably get the DVD this coming week, but in the meantime, I painted the Interpretive Bottle.
 
I used these colors…avocado green, burnt umber, golden bronze, warm grey, phthalo turquoise and quinacridone nickel azo gold.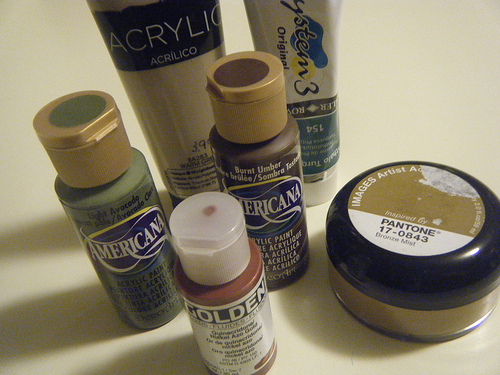 Daily Inspiration
 
Dream as if you'll live forever. Live as if you'll die today.
 
James Dean