September 14
.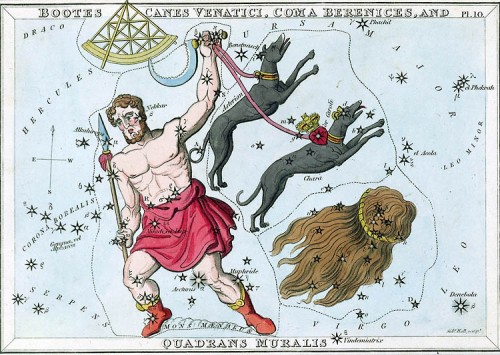 1.  Greyhounds have stereoscopic vision.  This means that they are best suited to seeing moving objects.  They often don't notice stationary objects.
2.  During a Greyhound's complete stride, they are off the ground twice.  This type of stride in called a double suspension gallop.
3.  During the Middle Ages, Greyhounds nearly became extinct due to famine and disease.  The breed was saved by priests and clergymen who took special care to protect the Greyhounds and later bred them for the nobility.
4.  The mechanical lure was invented by Owen Patrick Smith in 1912.  The first Greyhound racing track opened in 1919 in Emeryville, California.
5.  The constellation Canes Venatici contains two Greyhounds…Asterion and Chara.  This minor constellation was created by Johannes Hevelius in the 17th century.
Want more?  Check out an earlier post, Greyhound Fun Facts.