September 1
.
Wednesday's "Try This" post featured the idea of framing pretty things you find at thrift stores.  I put some old doilies in a frame.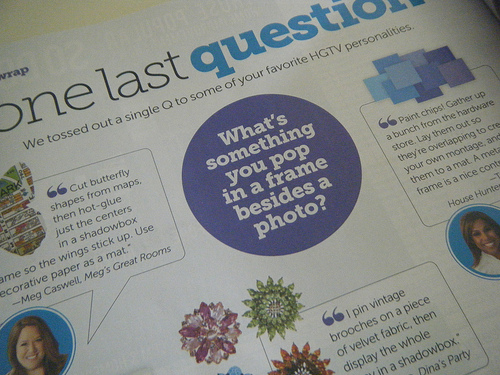 Imagine how delighted I was when the last page in the latest edition of HGTV Magazine posed this question to favorite HGTV personalities, "What's something you pop in a frame besides a photo?"  Here are their answers:
1.  Vintage pins on a velvet background.
2.  The paper from the first time a child writes their name.  
3.  Initials.  For instance…thin metal letter stencils or vintage military-style letter stencils.
4.  Paint chips.
5.  Menus.
6.  Butterfly shapes cut from maps, then hot-glued in the center so the wings stick up.
Some great ideas for displaying special items that tend to hide away in a box or cupboard.
Daily Inspiration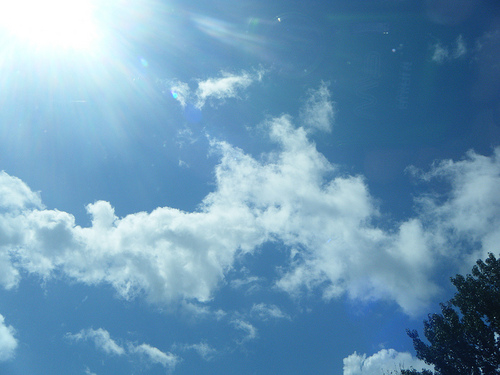 If you do not raise your eyes you will think that you are the highest point. 
Antonio Porchia