June 1
.
"You're posting about what?  But I'm playing with my orange wiggle worm."
Greyhounds that are bred to race (NGA Greyhounds) have ear tattoos.  These tattoos identify their litter number and their birth month and year.
"I don't want you to take pictures of my ears.  It tickles when you hold them out."
The left ear has a 5-digit number that is assigned to the litter at birth.  All the puppies in that litter have the same number.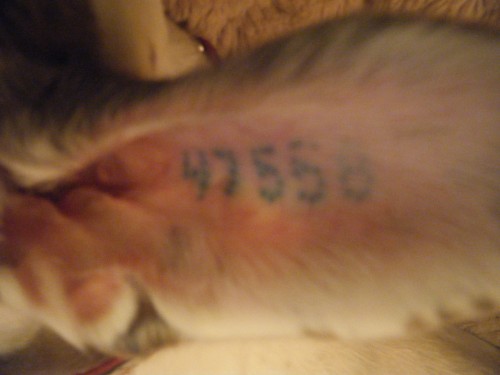 Casper's litter number is 47558
The right ear contains either a 2- or 3-digit number followed by a letter.  The numbers represent the month and year the hound was born.  The letter signifies the order in which they were tattooed.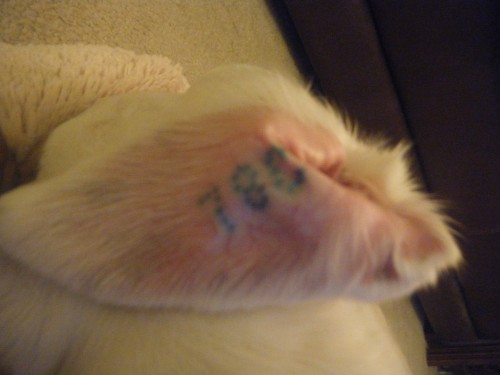 Casper was born in July of  2008 and was the third pup in his litter to be tattooed.
With this information, you can find out about your dog's pedigree, litter mates and racing career records.  I haven't researched Freedom or Casper's background, but I'll let you know what I find out when I do.