April 16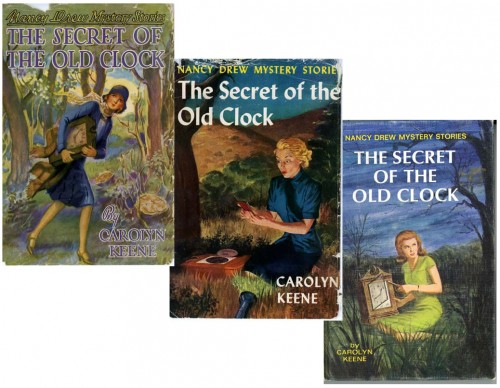 Nancy Drew Mystery Stories were my favorite books when I was a young girl.  Nancy was smart, resourceful and always cool under pressure.    The first book in the series, The Secret of the Old Clock, was published in 1930 and revised in the 1950's.  The author Carolyn Keene, was a pseudonym under which many ghostwriters wrote the Nancy Drew series.  The series was created by Edward Stratemeyer, founder of the Stratemeyer Syndicate book packaging firm, in the late 1920s and early 1930s.  Stratemeyer's daughter, Harriet, and syndicate writer, Mildred Wirt Benson, were the two people primarily responsible for bringing the iconic character of Nancy Drew to life.
If you want to read more about Nancy Drew, Girl Sleuth: Nancy Drew and the Women Who Created Her by Melanie Rehak is a fascinating book.
What did you love to read when you were young?