April 23
.
April is National Greyhound Adoption Month. Why would you want to adopt a Greyhound? According to Freedom, Casper and Nikki, adopting a Greyhound can help with, if not completely solve life's important issues. For instance…
Fashion fades, only style remains the same. Coco Chanel
Freedom: Do you have style? If so, we'll add to it. If not, we're automatic style.
For the love of money is the root of all evil: which while some coveted after, they have erred from the faith, and pierced themselves through with many sorrows. 1 Timothy 6:10 (KJV)
Casper: What with collars, matching leads, tags, coats, plushy beds, toys, treats…we'll make sure you have no money, and you'll never be happier about it.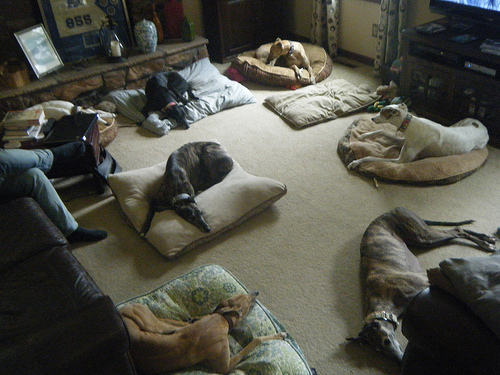 There is nothing on this earth more to be prized than true friendship. Thomas Aquinas
Nikki: When you have a Greyhound, you'll have as many friends as your floor will support.
2012 Allies for Greyhounds of West Michigan Spring Fling
The bond that links your family is not one of blood, but of respect and joy in each other's life. Richard Bach
Casper: When you adopt a Greyhound, you also join the Greyhound Cult Family.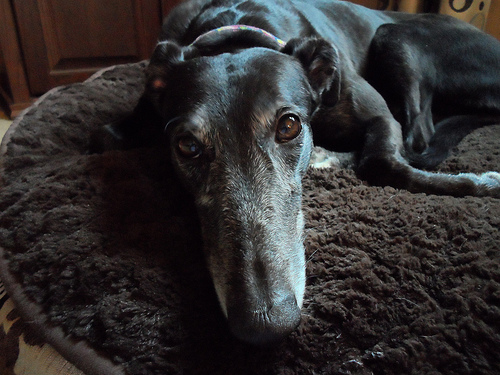 If you ask what is the single most important key to longevity, I would have to say it is avoiding worry, stress and tension. And if you didn't ask me, I'd still have to say it. George Burns
Nikki: Watch us and learn. We're masters of relaxation. We'll have you living for a very long time.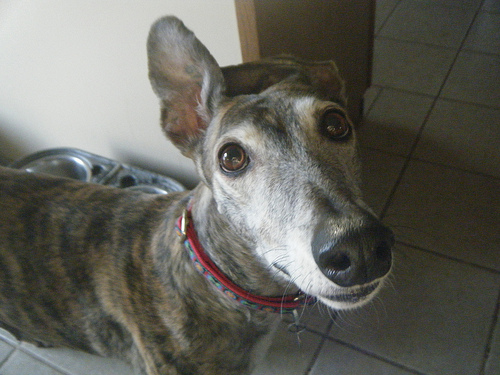 Being deeply loved by someone gives you strength, while loving someone deeply gives you courage. Lao Tzu
Freedom: We will make you brave and strong.
Thank you, Freedom, Casper and Nikki. I would agree with you on all points. If you are considering a new addition to your family, give a Greyhound a look. To find a group in your area, checkout the Greyhound Adoption Group Directory. Our group is Allies for Greyhounds of West Michigan.
Once you have a Greyhound (or any pet), you'll want to get them some neat stuff. The Pet Blogger Mall is new and exciting…a place you can go to purchase products made by pet bloggers. It is currently under construction, but you can sign-up to receive progress notifications. Sounds like a lot of fun.