January 16
.
Here a few of my new favorites from the sewing notions department:
Rule Your Rulers – Over the years, I've collected a variety of quilting rulers. I don't use them often, so as I put together my craft room, I wasn't sure about the best way to store them. That's when I saw this clever little item. I wouldn't recommend this to someone who uses their rulers frequently, but if you don't and want a simple solution to keep them all together, this works.
Deodorant Removing Sponge – This is a favorite of my daughter's. Have you ever put on a top only to discover that some of your deodorant has transferred on the fabric? This takes it off.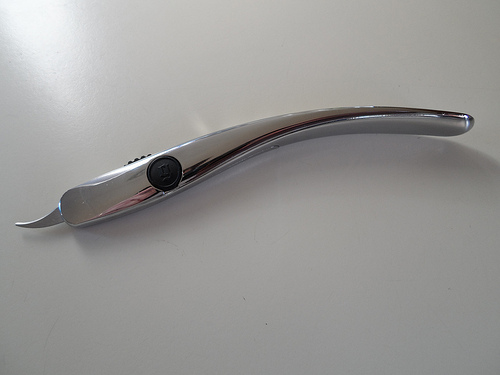 Seam Ripper – This is a super handy tool to have whether you sew or not. Thanks to my sister, I own this super beautiful Gingher seam ripper, but a really nice seam ripper can be had for under $5. They're great for removing tags from clothing and scarves and for opening pockets on new clothes that are sewn closed.