July 27
.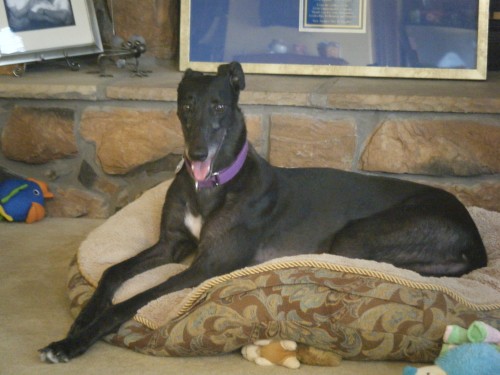 My husband and I recently noticed that we still have a little too much self-esteem, so we decided to add another Greyhound to our family to finish the process of completely breaking us.  Welcome, Nikki!
Nikki (Nikita Silver) is our new four-year-old girl.  She was fostered by our friends, who also fostered Casper (do you see a trend here?).  Over the last several months, we fell in love with Nikki and couldn't bear to think of her going to any other family than ours.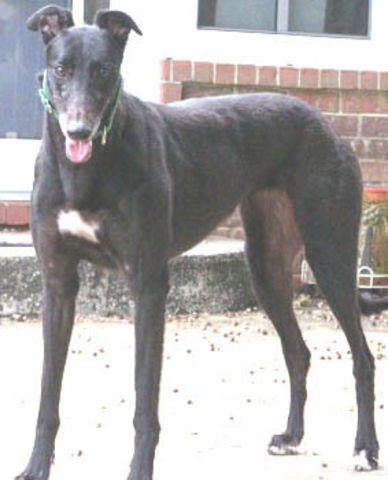 Nikki came to us on Saturday and things are going well.  Freedom and Casper are being very gentle and good with their new sister.  She's still figuring out our routines, but she follows Freedom and Casper's lead and has been playing with toys and even "roaching."  She is a little shy but loves lovin'.
Welcome, Nikki…you're home.