September 7
.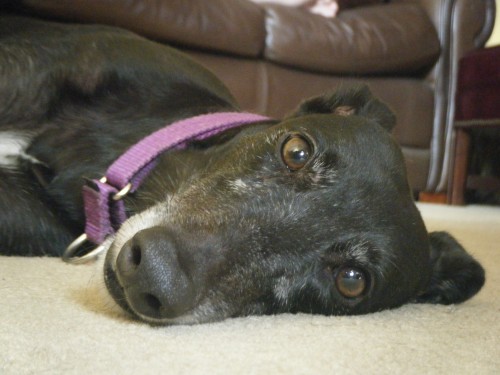 Sweet Nikki
In July, we added a third Greyhound to our family.  If you missed that post, you can read about it here.  It's time for a Nikki update.
Nikki has adjusted well.  It's been interesting watching the three of them adjust to each other.  Freedom and Casper were very gentle with Nikki the first couple weeks.  They still seem to take it easy on her, but Nikki doesn't make trouble and when trouble is brewing (meaning Casper), Nikki just stays out of it.  Freedom has done a few minor corrections with Nikki, but Freedom's main mission in life is Casper.  Good luck, Freedom.
 I am not a problem.
Here are a few things about Nikki:
Nikki has earned the nickname, "Licky Nikki."  When Nikki gets excited, out comes the tongue.
 Freedom, Casper and Nikki
We're working with Nikki on "sit."  Nikki is not excited about this.
When Nikki gets happy and excited, she does this cute little bouncy thing.  Perhaps I'll capture it on video one day.  I think it's what "happy" looks like.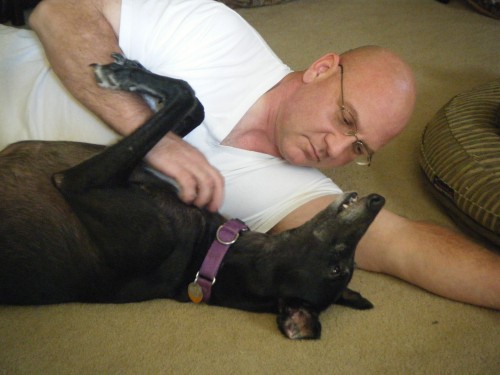 Gettin' a little lovin'
It took a couple weeks, but Nikki is roaching.  That's the sign of a happy, relaxed Greyhound.
Nikki is an angel.  She's well-behaved, loving and patient.  She's a wonderful addition to our family.  We love you, Nikki.
 
No more pictures, please