October 29
.
This month, we're reviewing Nutro Crunchy Real Apple Dog Treats from Chewy.com. They contain no artificial colors, flavors or preservatives. Awesome!
Key Benefits
Made with real apples
100% natural ingredients
Made with healthy whole grains, such as whole brown rice and oatmeal
No wheat, no corn
Made in the USA
Apparently, our mom has no ability when it come to taking "receiving treats" photos. But she always seems to have the camera handy when we're trying to sleep.
Dear Chewy.com,
This is not the way I feel about receiving treats to review. I get very excited about treats.
Sincerely, Freedom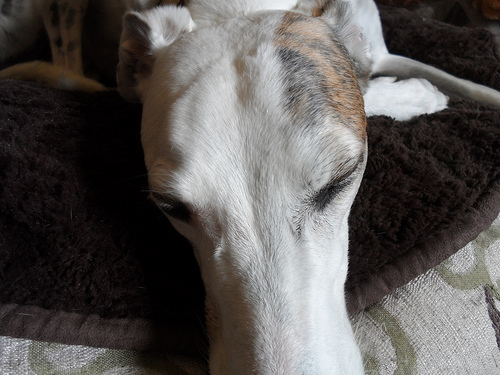 Dear Nutro,
This was not my reaction to your fabulous treats. They were delish!
Sincerely, Casper
Dear What Remains Now Readers,
We loved the treats. Our mom is just a lame picture-taker. The treats were super yummy.
Sincerely, Nikki
Thank you, Chewy.com for asking us to do this review. We received a free bag of Nutro Crunchy Real Apple Dog Treats for doing this review, but our opinions are always our opinions. We cannot be bought. Well, we probably can be bought. If you have a huge offer you'd like to make, please feel free to tell us about it.
Sincerely, Freedom, Casper & Nikki