September 1
.
Inspiration:
Crafted Love – DYI | Newspaper Art
Supplies:
Old book
Canvas
Découpage
Brush
Scissors
Paint
1.  Tear pieces for the background.  I used a fun tool from Stampin' Up! called "The Tearing Edge."
2.  Paint a thin layer of découpage on the area where you want to apply your first piece.  Put down your torn piece and apply découpage over the top of the paper. 
3.  Continue adding pieces until the entire canvas is covered.   I did the edges first, then the center.  Allow to dry.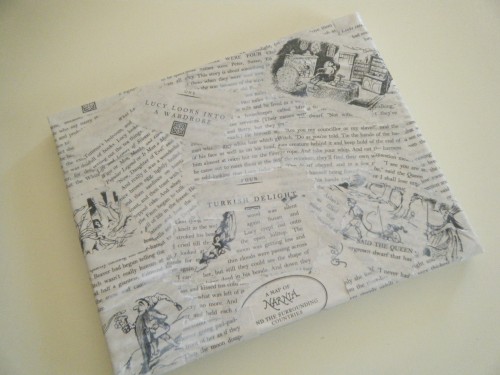 4.  Add your design.  I used foam stamps and black paint to apply the word "Imagine."   Check out the "inspiration" piece on Crafted Love for a different look.
5.  The possibilities are endless.  Quickly and inexpensively you can create a "just right" piece for your home or office.