December 31
.
Twinkie was delighted to receive a package of Orijen Freeze-Dried Cat Treats from Chewy.com. What a great way to end 2013!
Here are some important details about these new Orijen Cat Treats:
100% Meat – Cats are carnivores, so Orijen Cat Treats are 100% meat.
100% Fresh Ingredients – The ingredients for Orijen Cat Treats are delivered fresh daily.
Freeze-Dried – To preserve the taste and goodness of fresh, regional ingredients, Orijen Cat Treats are freeze-dried. Freeze-drying removes only water, so all nutrients stay in the food, exactly where they should be.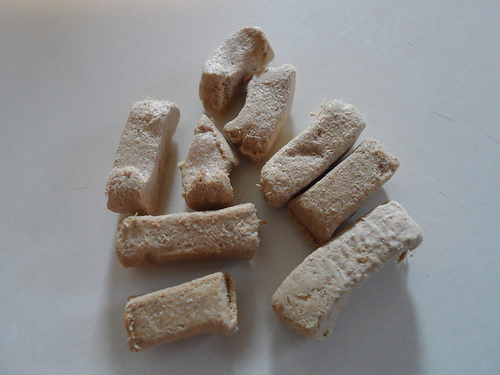 Amazing Palatability – Loaded with fresh meats, tripe and liver, Orijen Cat Treats are a nutritious and delicious reward for your kitty.
5 Great Flavors – 3 flavors matching Orijen's award-winning dry foods and 2 unique single-course flavors.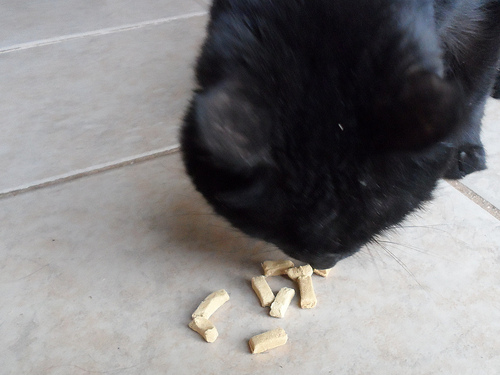 Twinkie checked them out and gave them an A+, both for the great taste and because they are easy for a senior kitty mouth to eat.
Thank you, Chewy.com for asking us to do this review. We received a free package of Orijen Cat Treats for an honest rating from Twinkie.