May 12
.
April Showers Bring May Flowers
Inspiration:
Running With Glitter – Guest Blogger live.love.photograph
Supplies:
Paper
Scissors (I used a paper cutter)
Glue Stick
Hot Glue Gun
Button & Twine (or some decoration for the center of the flower)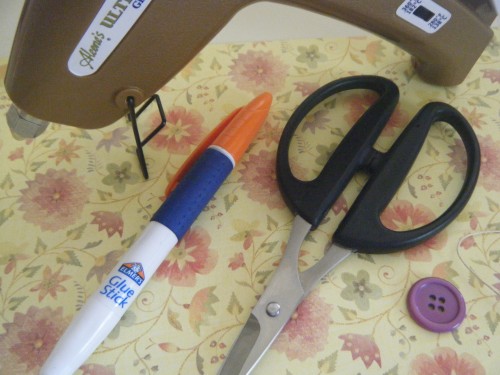 1.  Cut two strips of paper.  I cut my strips 2-1/2″ x 12″.  This makes a very large flower!
2.  Accordion fold the strips of paper.
3.  Glue the two strips of paper together to form a circle.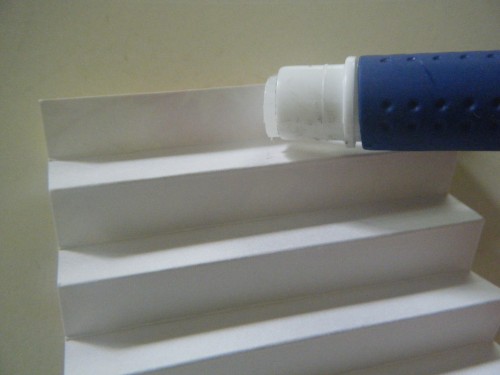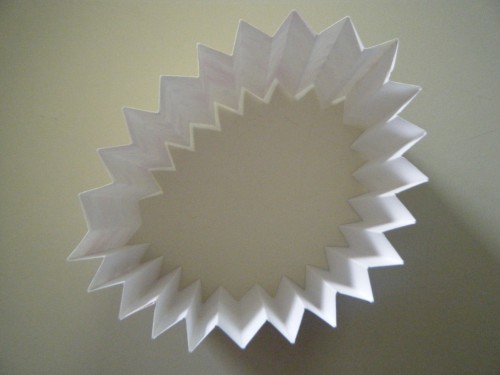 4.  Pinch one side together and push down to create the pinwheel.
5.  Apply a generous drop of hot glue to the center.  Hold it down until it dries.
6.  Glue the button to the center.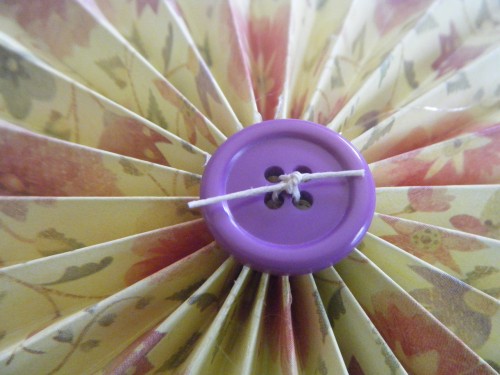 7.  You now have a beautiful paper flower to make into a bouquet or glue on to a pretty card.