December 28
.
Every week in 2013, I tried to set aside a little time for an Artist Date. The Artist Date comes from the book The Artist's Way by Julia Cameron. Being the final weekend of 2013, I wanted to make sure I did something, so my daughter and I headed out to see a movie.
We went to see Philomena.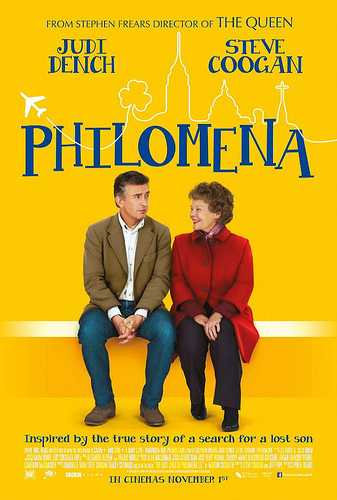 The film is based on the book The Lost Child of Philomena Lee by Martin Sixsmith, which tells the true story of Philomena Lee's 50-year-long search for her son.
We really enjoyed the film and more than a few tears were shed by me. I recommend it.