September 20
.
Last week, in an attempt to  focus myself so I could organize and deal with my photos, I wrote down what I want to accomplish.  Here's my list:
1.  All of my photos upstairs.  No photos in boxes in the basement.
2.  My photos organized in categories in photo boxes.
3.  Identify photos I'd like to frame/display.  Put them in a separate box.
4.  Stop thinking about photo albums.  Just get the photos in photo boxes.
A pretty good list to get me started, but I couldn't quit thinking about #4.  If I don't do "something" with my photos, all I've essentially accomplished is moving my photos from plastic boxes in the basement to prettier boxes upstairs.  Maybe a little more organized, but basically the same.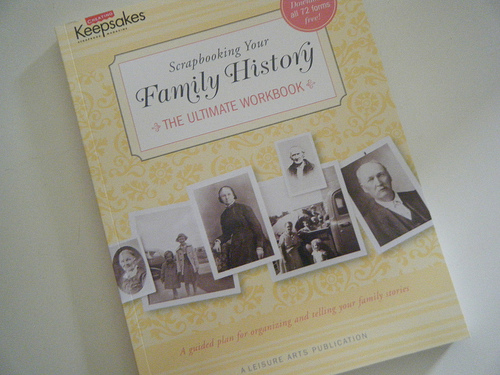 While moving things around, I found this book, Scrapbooking Your Family History. It says that it's "a guided plan for organizing and telling your family stories."  It hit me that that's what's missing in my plan.  I long to record the stories behind the photos, not just preserve the photos.  I thought about all the photos I see in antique stores…they are photos that have lost their stories.  So, I'm going to start gathering my stories and then put photos with them.
 
The book suggests getting started by selecting a topic.  I'm going to start with "School Memories."  I picked this because the pictures are easy to identify and the timeline is very clear (Kindergarten-12th Grade).
 
If you'd like to join along, gather up your school photos and we'll tackle this step-by-step.
Daily Inspiration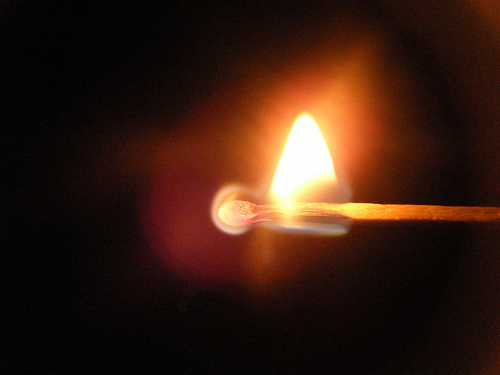 Education is not filling a pail but the lighting of a fire.
William Butler Yeats