August 25
.
Inspiration:
FreshStyle (Summer 2011 – Southern Lady Special) – Pg 26 (Pet Portraits)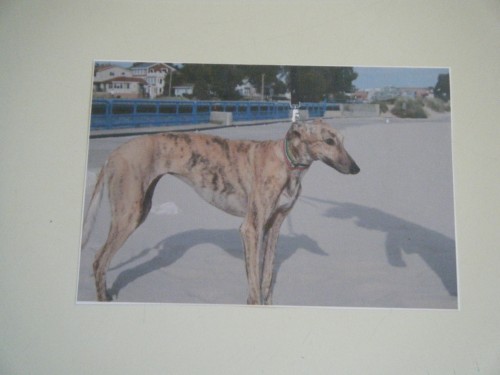 Supplies:
Photograph
Cardstock (2 colors)
Pencil
Scissors
Gluestick
Frame
1.  Cut out the shape of your pet's silhouette.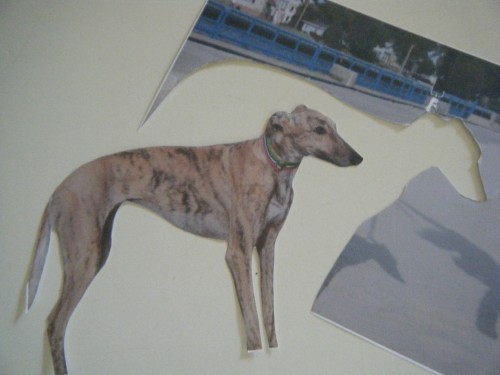 2.  Place it on a piece of cardstock, and trace the outline.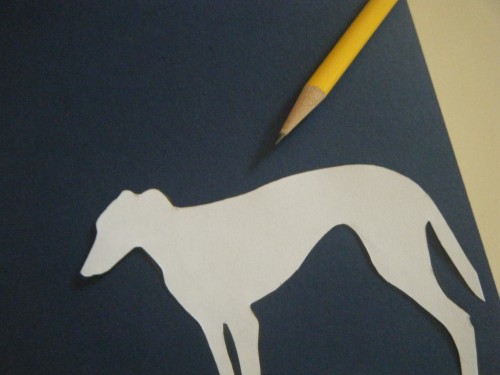 3.  Cut out the silhouette.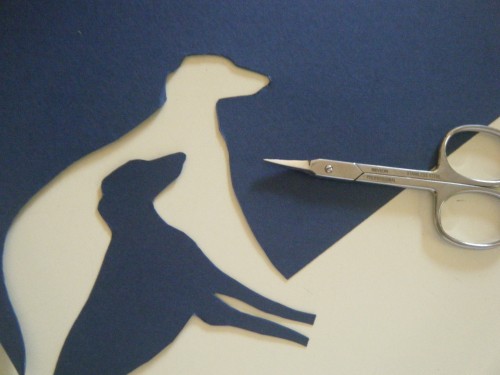 4.  Cut a piece of cardstock to fit your frame.  Glue your pet's silhouette on the cardstock background.
5.  Put the picture in the frame and you have a very special, unique silhouette.  The really cool part, you can pick  fabulous color combinations!  My pretty model…that's Zonda (my friend Amy's houndie and my Paloma's sister).