February 23
.
This month, I started tackling my boxes (and boxes) of photos.  One of my goals is to "live" with my photos and be able to enjoy and share my memories by having them displayed throughout my home.  That got me thinking about how to do this.
Frames are a must and probably the easiest and best way to display and protect photos.  They're also cool because you can get them to fit your décor and budget; but, I don't want to rely solely on frames.  Here are a few ideas I thought of:
Hmmm…I don't know what to call this type of frame.  An album frame?  A multiple frame?  I like it because it has an interesting presence.  This one came from Exposures.
I love this…an artist's interpretation of a photo.  My mom had this pencil drawing done of my daughter.  After I determine which photos I want to display, I would love to do several of these, from different artists, in different mediums.  I love that they turn a treasured photo into an original work of art.
These are fun and simple…photo holders.  I think these are great for photos you want to enjoy in the moment, but maybe don't want to keep.    I also think they would be a wonderful way to display holiday/seasonal photo memories.
I'm looking for unique ways to "live" with my pictures and would love to hear your ideas.
I'll revisit "photos" later on this year, after I've had more time to sort through mine.
Daily Inspiration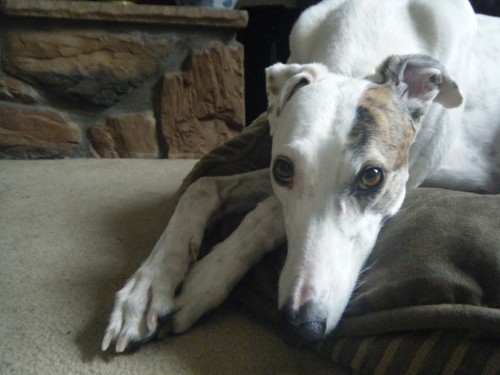 Memory is a complicated thing, a relative to truth, but not its twin.
Barbara Kingsolver, Animal Dreams