February 16
.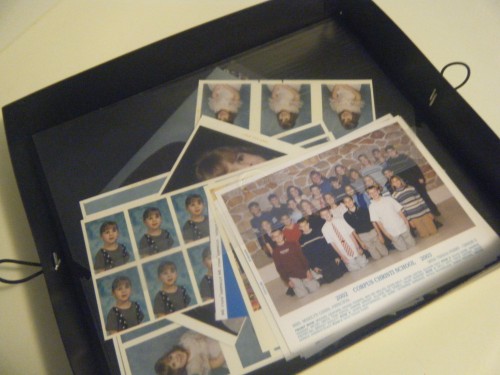 Every Thursday, I take a look at things I'd like to have taken care of "If I Die Today."  This month, I started dealing with my containers and boxes of photos.  The first thing I had to do was believe and commit to solving this "problem."  When I launched into this project, I was a little surprised to realize that what I truly believed was that I would never resolve this; that it would always be something that I would get to "later."  Now, I'm committed to resolving this hoard of memories.
For me, the first step was to decide what I really wanted from my photos and memorabilia.  I wrote down what I want to achieve in my post last Thursday.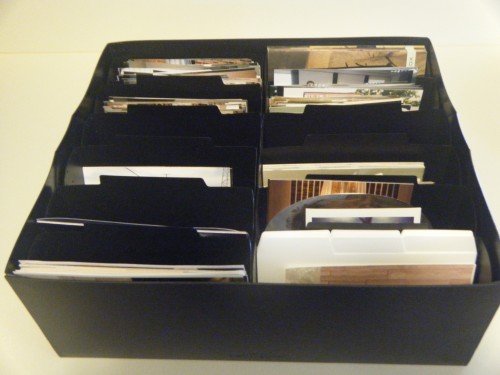 Now, I'm in the process of sorting.  I'm using a really nice box I purchased from Creative Memories to sort my snapshots.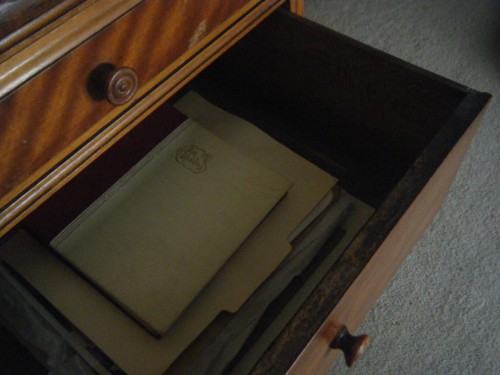 I'm putting large pictures and family heirloom pictures in a drawer in my living room.  I wouldn't recommend this as a long term storage solution, but for this project, it works fine.
I'm not dealing with memorabilia right now.  Years ago, I started these file boxes.  So papers go in them and memorabilia goes in plastic storage containers.
I have a box for negatives too.  Should I keep negatives?  Why?  I plan to scan my photos, so I'm not sure why I should keep negatives.  I would love feedback from those of you who have dealt with your photos and memorabilia.  I love hearing your ideas and experiences regarding these "If I Die Today" projects.
Daily Inspiration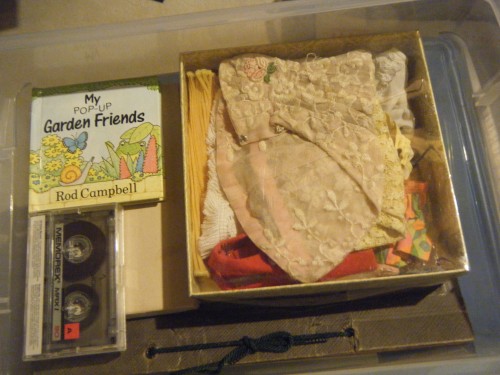 Memory is a crazy woman that hoards colored rags and throws away food.
Austin O'Malley