December 15
.
Inspiration:
A gift my sister made for me.
 
 
Supplies:
Acrylic picture frame
Decorative paper
Stickers
Post-it pad
Scissors (I used a paper cutter)
Adhesive (I used Scotch Restickable Mini Tabs)
 
1.  Cut a piece of decorative paper to fit the frame and insert it in the frame.
 
2.  Apply adhesive  to the Post-it pad and affix it to the frame.
 
3.  Apply an additional decoration or leave it as is.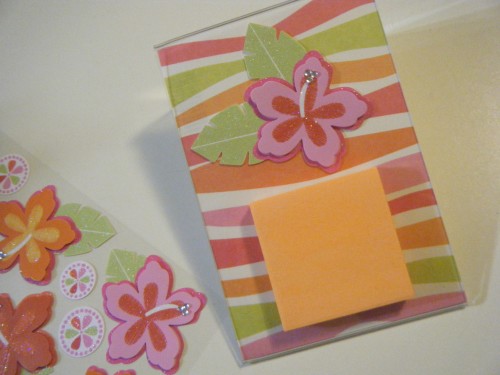 4.  It doesn't get any easier than this.  I made a smaller version of the one my sister made for me.  My sister even added a little calendar.