April 28
.
Inspiration:
Simplicity Pattern 2667 – You don't need the pattern to do this project.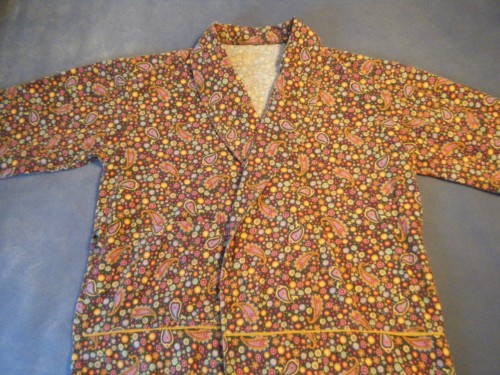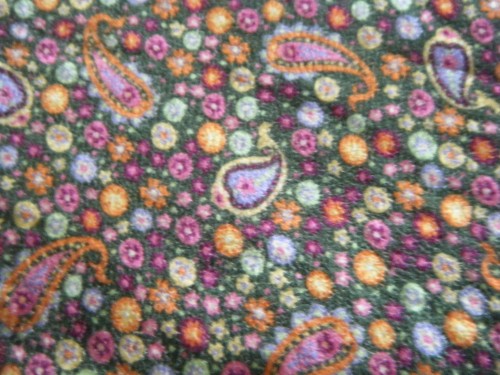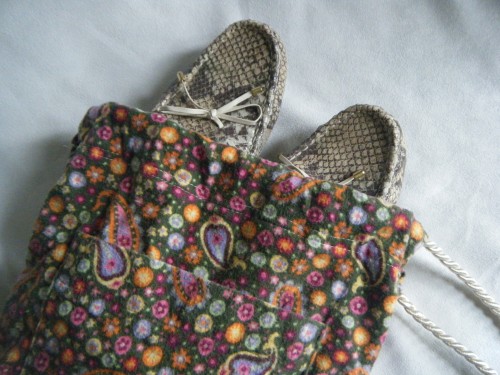 Supplies:
Flannel Top
Pattern (or craft paper to make your own pattern)
Scissors
Pins
Thread
Sewing Machine
Ribbon, cord or rattail
1. Cut two rectangles 13″ x 18″.  I laid out my pattern to take advantage of a pocket and decorative piping for my top piece.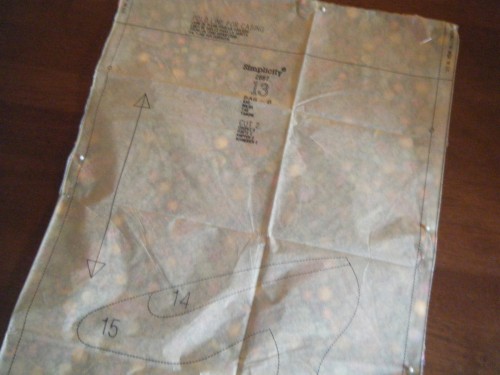 2.  Measure down 4-1/4″ from the top of the bag and mark or pin each side.  We will use this to form the casing for the drawstring cord.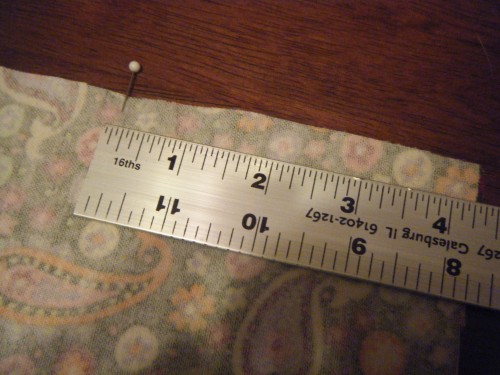 3.  With right sides together and using a 1/2″ seam allowance, stitch around the sides and bottom of the bag.  Remember, leave side edges above your marks unstitched.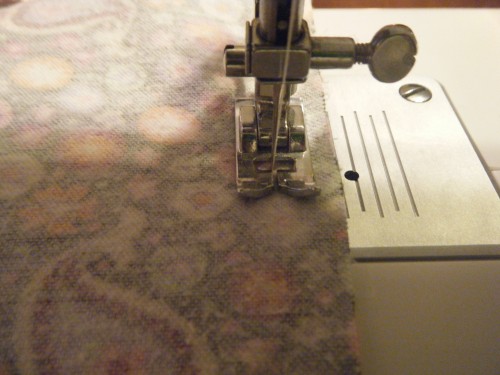 4.  Narrow hem the unstitched side edges of the bag above your marks.  Do this for both the front and the back of your bag.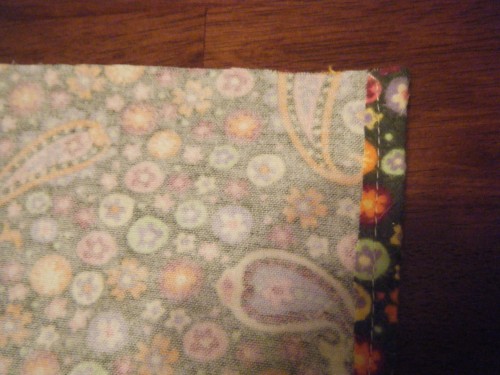 5.  To form the casing on the front and back of the bag, measure down 2-1/2″ from the top and fold each upper edge at this mark.  Fold under 1/4″ along the raw edge.  Stitch close to the inner folded edge and again 5/8″ above that stitching.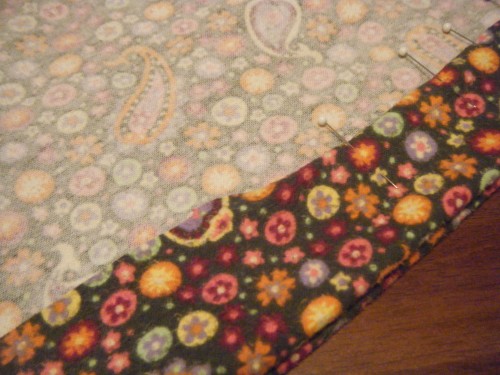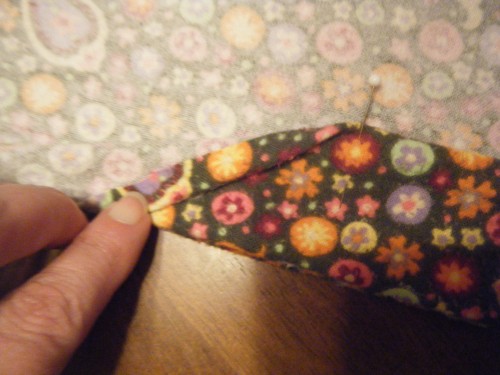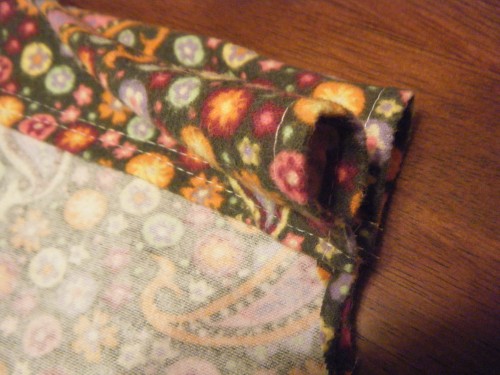 6.  Turn bag right side out.  Cut ribbon, cord or rattail for drawstring.  I cut my piece 36″ long.  Insert the ends of the drawstring through the casing.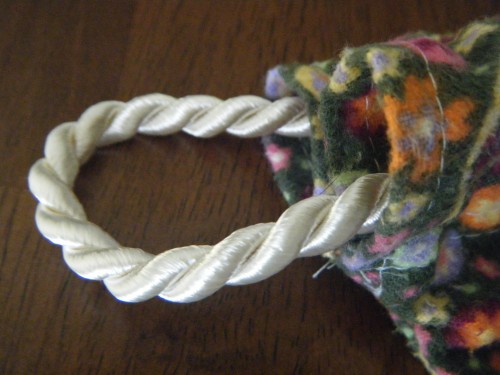 7.  You're all ready for your next trip, and you won't have to worry about your shoes smudging your clothes.