August 4
.
Inspiration:
I attended an event where this was done.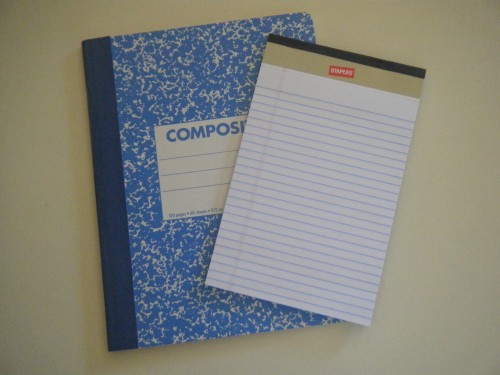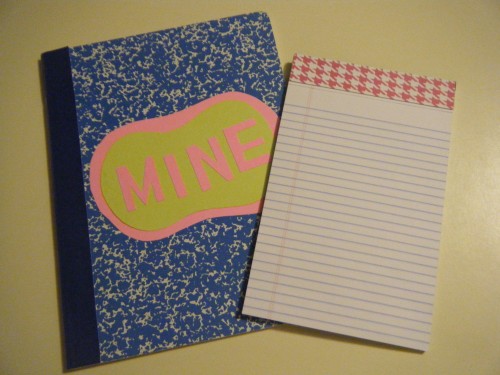 Supplies:
Paper pad
Decorative paper
Ruler
Scissors (I also used a paper cutter)
Glue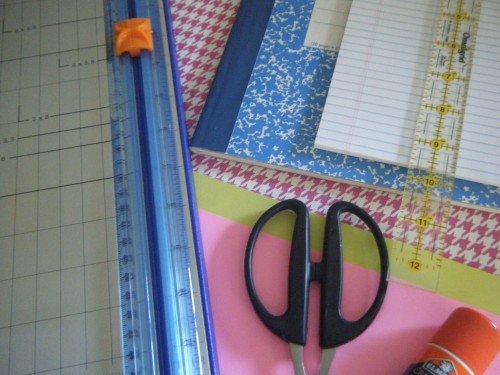 1.  Measure the area you are covering with the decorative paper.
2.  Cut the decorative paper to size or cut out a design.  Glue the decorative paper over the area to be covered.  Make sure you glue the edges completely.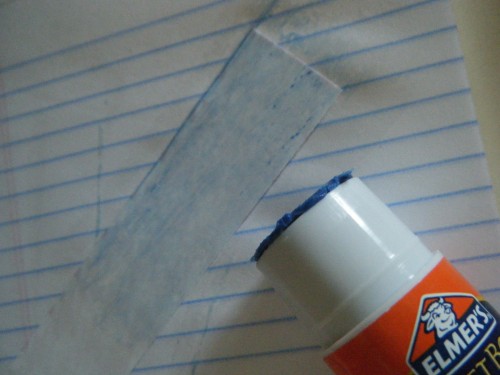 3.   You have a beautiful, custom paper pad for an event, a gift or your office.