September 15
.
Inspiration:
blah to TADA! – Floral Accent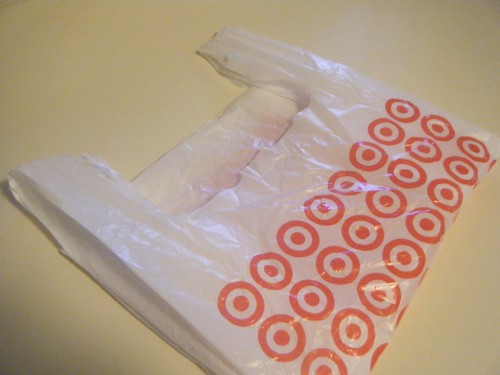 Supplies:
Plastic shopping bag
Scissors
Glue
Piece of cardboard
Button (not pictured)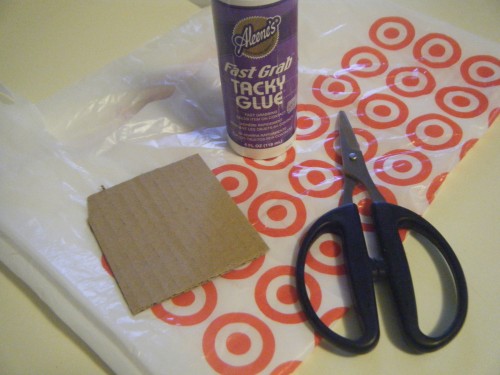 1.  Cut a circle from the cardboard for the base.  Mine is about 2″ diameter.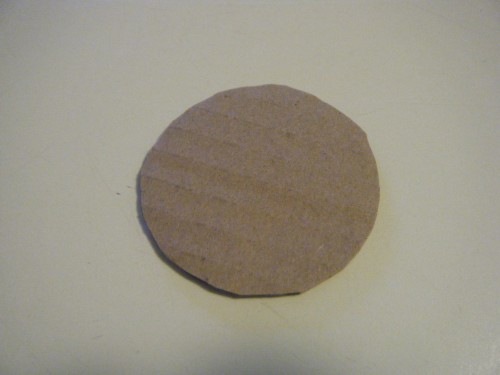 2.  Cut a variety of large and small petals.  I cut 9 large and 9 small.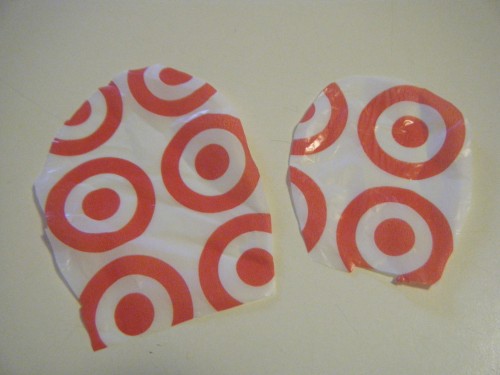 3.  Apply glue to the cardboard base.  Scrunch the bottom of the petal and apply to the base.
4.  Continue applying the petals around the cardboard base.,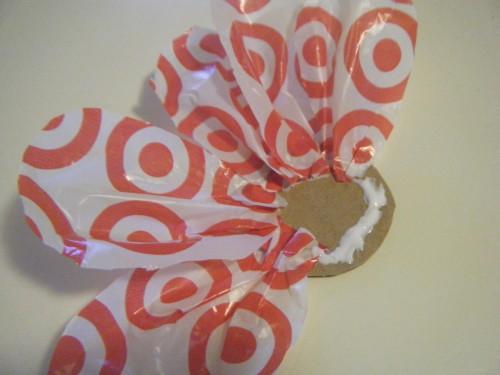 5.  Repeat Steps 3 & 4 for the inner part of the flower.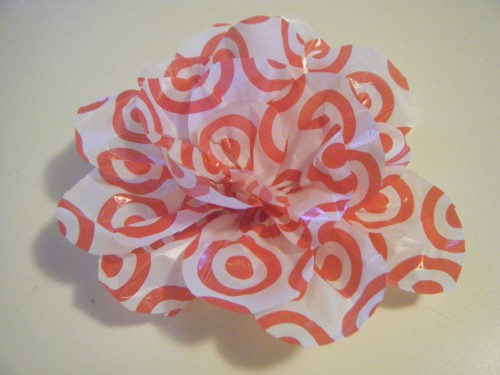 6.  Glue something pretty in the middle of the flower.  I used a black button.  Apply doublestick tape to the base and add to your package.  You never have to go without a pretty package decoration again.